Catalan High Court to publish verdict of Borràs' corruption trial at midday
Prosecutors ask for 6 year prison sentence for Junts leader for alleged irregular contracts as cultural institution head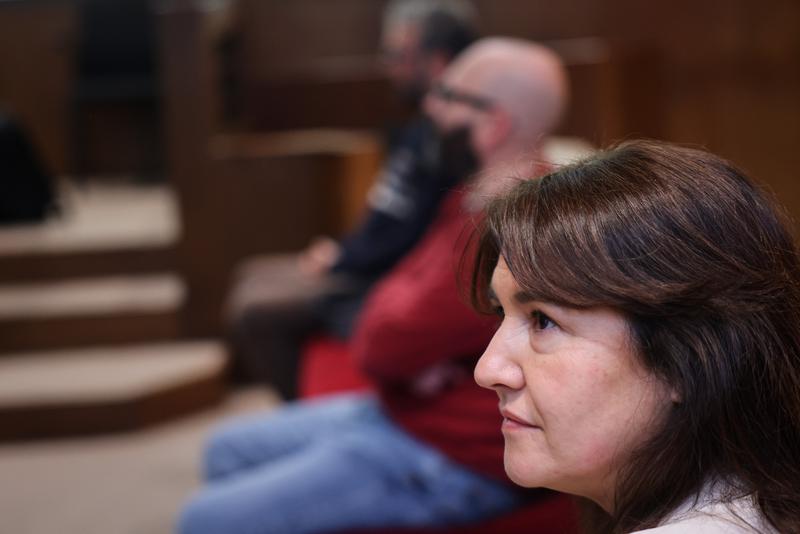 The Catalan High Court will announce the verdict of Laura Borràs' corruption trial on Thursday at midday.
Borràs, who was suspended as parliament speaker in late July, faces corruption charges for allegedly awarding irregular contracts during her time as director of the Institute of Catalan Letters (ILC), a public body in charge of promoting Catalan literature.
The politician could be charged with up to six years in prison, be barred from office for 21 years, and be fined €144,000, as per the public prosecutor's office request, which was made public in July.
The TSJC indicted her on June 29 for supposedly favoring a friend, an IT professional, in what should have been put to a public tender, for which she is accused of an administrative breach of official duty, administrative fraud, falsification of a commercial document, and misuse of public funds.
Accused of splitting contracts to avoid tenders
Between March 2013 and February 2017, the ILC awarded, "through its director," 18 minor contracts related to its website, for a total value of €330,000, in which Borràs "intervened", "proposing and awarding the contract, approving the expenditure, certifying the execution of the service, issuing the corresponding invoice and finally authorizing the payment," according to the judge's decree published on March 14, 2022.
Of these contracts, six were awarded to Isaías H., for a total of €112,500, and one to Andreu P.M., for €20,050. Both men are also charged. Six contracts were also awarded to Xarxa Integral for €101,035 and three to Freelance for €54,437, two groups Isaías H was a member of.
The contracts amounted to a total of €330,000, of which the ILC paid out €309,000 in the end.
Shortly have being appointed director of the ILC, Borràs introduced Isaías H. to the staff as head of the website. The two exchanged emails about invoices and contracts, concluding that the same vendor could not file invoices for different items in the same year and that they, therefore, had to "knock on doors" to bill different names and to avoid exceeding the €18,000 maximum for minor contracts.
At the time, public contracts in Catalonia over €18,000 had to be put to tender. The court alleges that Borràs fraudulently split a larger payment into smaller contracts in order to be able to choose who would be awarded the work, and to avoid a public tender process.
'We created fake quotes'
Isaías Herrero, a friend of suspended parliament speaker Laura Borràs, confessed to splitting contracts to avoid public tenders during the ongoing corruption trial on the matter, thus incriminating the politician.
Herrero, alongside Andreu Pujol and Borràs, is one of the people accused by the public prosecutor's office of wrongdoing. An IT expert, he has been negotiating a deal with the public attorney to incriminate himself and the politician to avoid imprisonment as he faces a six-year sentence and a €72,000 fine.
He has now admitted to making fake contracts for the Catalan Institute of Letters, a public body in charge of promoting Catalan literature, under Borràs' orders before the Junts politician became parliament speaker, although she denies all charges.
During his testimony, Herrero explained that contracts did not surpass €18,000 as this way they would not need to be put to a public tender according to the legislation at the time. They would have to split the required work into different parts to do it.