Catalan foreign minister warns president against setting snap election date 'unilaterally'
Bernat Solé is hopeful that the two ruling parties will overcome discrepancies and agree on a date for the vote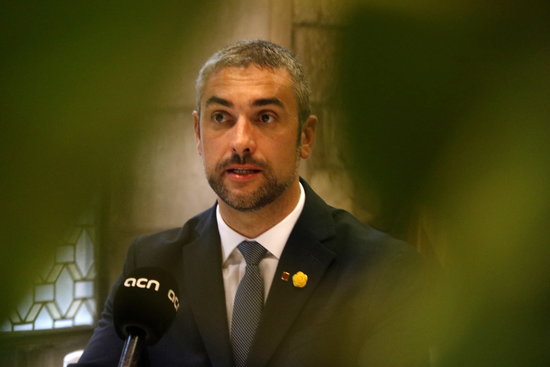 Catalonia's foreign affairs minister Bernat Solé has warned president Quim Torra against calling a snap election "unilaterally"—that is, without a prior agreement with Esquerra Republicana (ERC), the government coalition's junior partner and Solé's own party.
Embattled in a long-running dispute over the hegemony of the Catalan independence movement, the rivalry between ERC and president Torra's Junts per Catalunya (JxCat) party has grown bitter over the years, deeming it unlikely for them to reach another government deal.
But the power to call a snap election does not lay on the government as a whole, but on the president himself. When will Torra use his powers to call fresh polls remain a mystery.