Basque PNV to support Spain's budget despite Catalan standoff
Party considered withdrawing support from Rajoy's government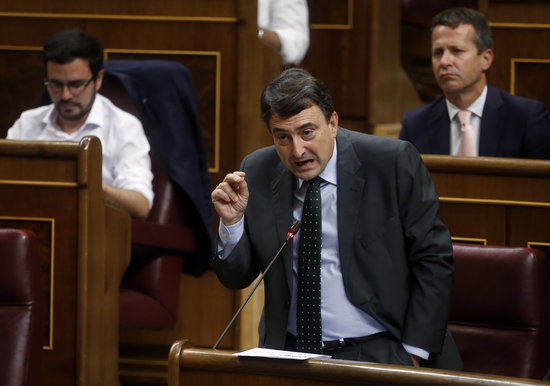 Basque nationalists will vote in favor of Spain's budget in a crucial parliamentary debate on Wednesday. The PNV party promised to withdraw their support from president Mariano Rajoy if he continued to exert direct rule in Catalonia—which he did—but the party ultimately decided to back the bill invoking responsibility.
"Over the past few months, we expressed our will to not negotiate Spain's budget for 2018 if Article 155 [of the Spanish Constitution] remained in place in Catalonia, and this was a matter of principles," read a statement by the party. Yet PNV said it was prioritizing the interests of Basque society, as well as the conditions that would favor "an imminent" end to direct rule in Catalonia.
The PNV party has been extremely critical of Rajoy's handling of the Catalan crisis. Last October, following a declaration of independence, Rajoy sacked all government members in Catalonia and imposed direct rule—a measure long considered as a "nuclear option".