Barcelona looks to boost green energy with solar panels on residential buildings
Project aims to include 1,400 buildings producing 83 megawatts of electricity by 2030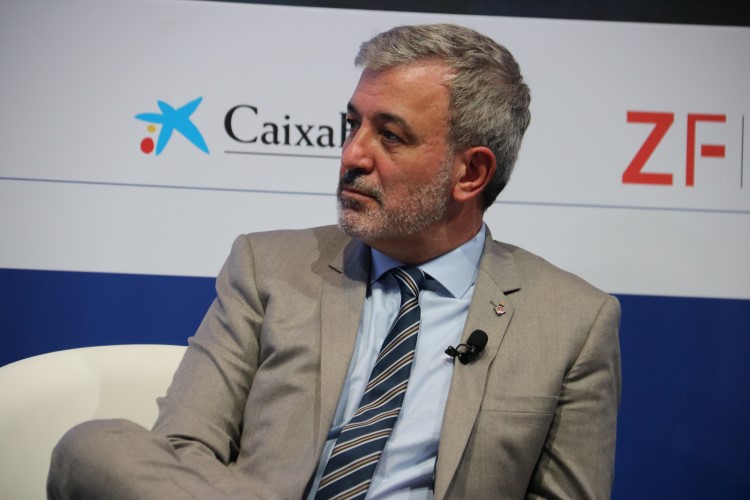 Barcelona City Council has launched a new project to install solar panels on the roofs of 1,400 buildings, the city's deputy mayor Jaume Collboni announced on Wednesday.
There are already 251 specific plans under consideration, 94% of which are on residential buildings.
The solar panel scheme will have both private and public funding, Collboni explained, with the council contributing €50m and another €116m coming from companies such as infrastructure operator Ferrovial and energy firms Iberdrola, Naturgy and Endesa.
The aim of the project is to speed up a transition towards greater energy sovereignty and to grow the amount of renewable energy the city produces. Barcelona City Council hopes the scheme will generate 83 megawatts of power by 2030.
Using solar panels to generate electricity could lower household energy bills by around 30%, Collboni said. He also made clear that residents will not have to pay the costs of installation the solar panels.
Listen to the podcast below to learn more about the effects the cost of living crisis is having in Catalonia.
Metropolitan infrastructure pact
The deputy mayor, leader of the Socialist Party in the council, was speaking at a conference focused on his proposal of an infrastructure pact among the various councils of the Barcelona Metropolitan Area.
According to Collboni, more coordination between municipalities in the metropolitan region is needed in order to provide public policies that address challenges in the fields of transport, renewable energy, telecommunications and infrastructure.
He was joined by David Bote, Marta Farrés, and Lluïsa Moret, the mayors of Mataró, Sabadell and Sant Boi del Llobregat respectively.
They warned that "there is life beyond Barcelona," and that the prosperity of the Catalan capital depends also on what happens in the surrounding area.