Barcelona council recognizes Catalan government as "legitimate" but not independence
Mayor Ada Colau criticized for being "neutral" in face of judicial persecution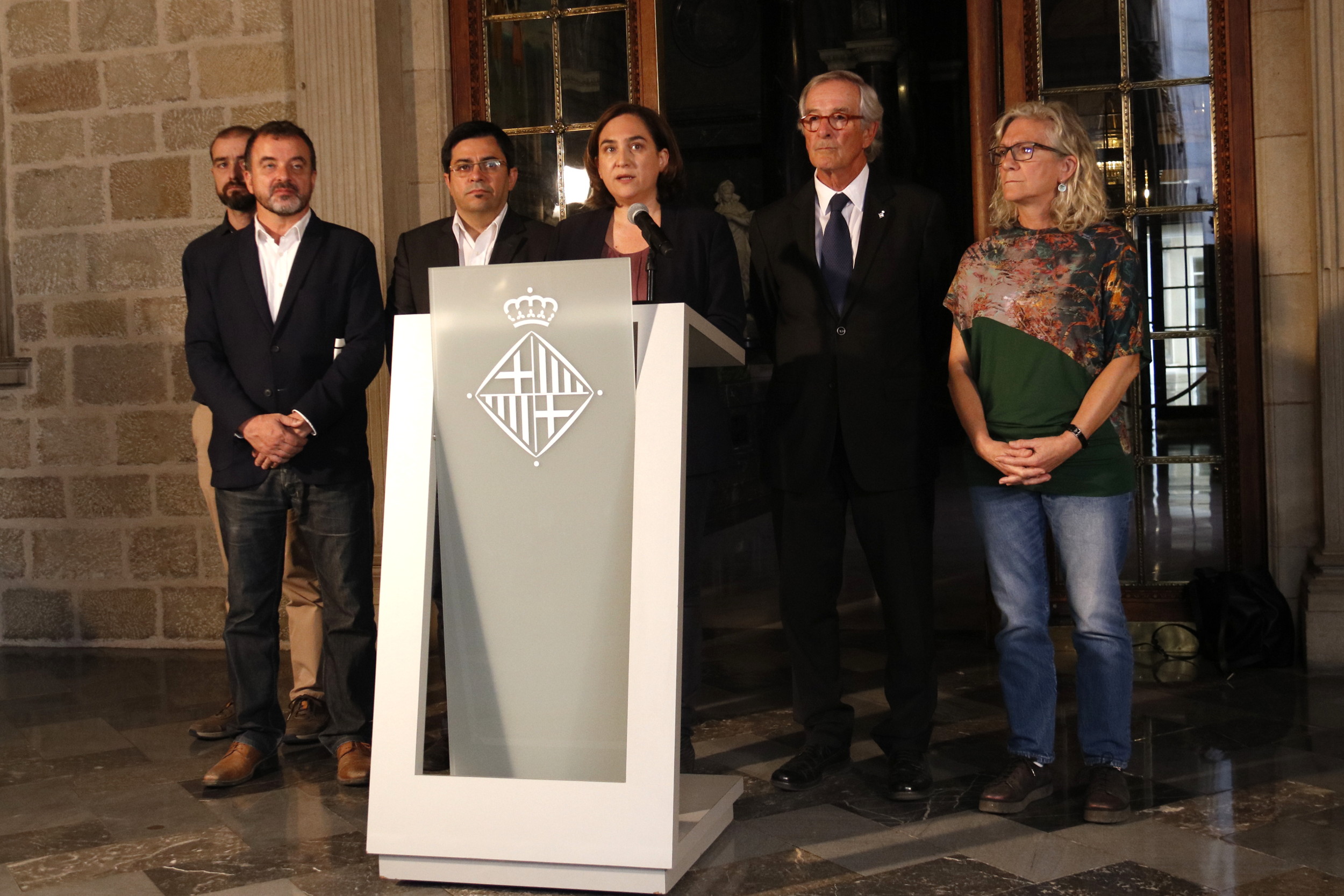 Barcelona City Council has declared that the government dismissed by Spain after the application of Article 155 is "legitimate," although it does not recognize Catalonia as an official republic.
After meeting on Thursday, the council approved the proposal put forth by pro-independence party Esquerra Republicana (ERC) to "recognize the government that emerged from the polls on September 27 as the legitimate government of Catalonia," with votes in favour from Barcelona en Comú (BeC), ERC, PDeCAt, and the anti-capitalist party CUP. Votes against came from the Socialists (PSC), the Catalan People's Party (PP), and Ciutadans (Cs).
CUP also proposed a motion to "recognize the proclamation of the Catalan Republic approved by the Parliament of Catalonia on October 27." Although this motion received support from ERC, PDeCAT, and the CUP, it received more votes against from BeC, Cs, PSC, and PP.
Alfred Bosch, president of ERC warned that "the fact that the Catalan government has been dismissed, and its powers passed on to the Spanish government, will have an effect on Barcelona."
Barcelona's mayor, Ada Colau, received criticism from CUP representative María José Lecha, who said the mayor cannot be "neutral or equidistant" in the face of the judicial persecution of the October 1 referendum, and that she must side either with "the oppressor or the oppressed."