Amnesty bill to be debated in European Parliament next week
Controversial bill added to agenda at request of European People's Party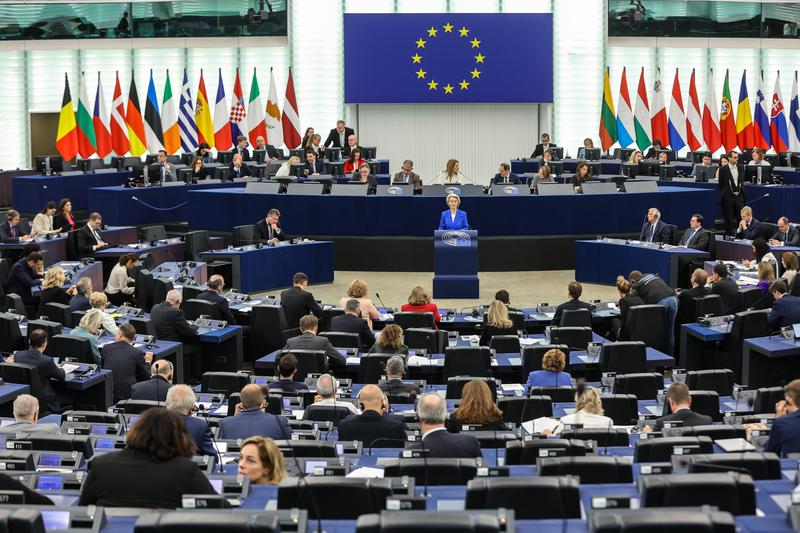 The controversial amnesty bill filed in the Spanish Congress on November 13 by the Socialists will be debated next week in the European Parliament.
The conservative European People's Party, the largest parliamentary group, requested the matter to be discussed in the session for concerns over "Spain's division of powers."
The bill is part of a controversial agreement between the Socialists and Catalan pro-independence parties to support Pedro Sánchez's prime minister bid.
When amnesty comes into effect, hundreds of people involved in the Catalan independence push over the last decade will no longer be legally liable for what happened.
People's Party MEP Dolors Montserrat welcomed the decision, saying that the bill "violates" EU values. "Sánchez's deals and the amnesty are deteriorating Spain's rule of law and judicial independence," she added.
Ciudadanos MEP Adrián Vázquez said that "the values of the EU are a democratic limit that cannot be crossed, even by those who have no limits to maintain power."
A controversial agreement
Pedro Sánchez was reelected prime minister on Thursday after reaching an agreement with Catalan pro-independence parties over an amnesty bill that would cover hundreds of people involved in Catalonia's push to separate from Spain.
The bill was submitted to Congress on November 13, and although it could take months to be approved, the conservative People's Party and the far-right Vox have already expressed their fierce opposition to the bill.
Thousands of demonstrators have gathered for 14 consecutive nights at the headquarters of the Socialist Party in Madrid to protest the bill. Their arguments include that it violates the separation of powers and the Constitution.
When the law comes into effect, it will benefit pro-independence forces at various levels. Esquerra Republicana leader Oriol Junqueras will no longer be barred from holding public office, as will former Catalan president Carles Puigdemont, who will also be able to return to the country without going to trial.
However, the approval of the law could take months as it can be delayed in the Senate, where the conservative People's Party have an absolute majority, while it could potentially later be blocked by the Constitutional Court.