4-month jail sentence for former MP for rejecting to answer far-right prosecutors in trial
Antonio Baños convicted by local Madrid court days after Supreme Court only fined MP Reguant for similar case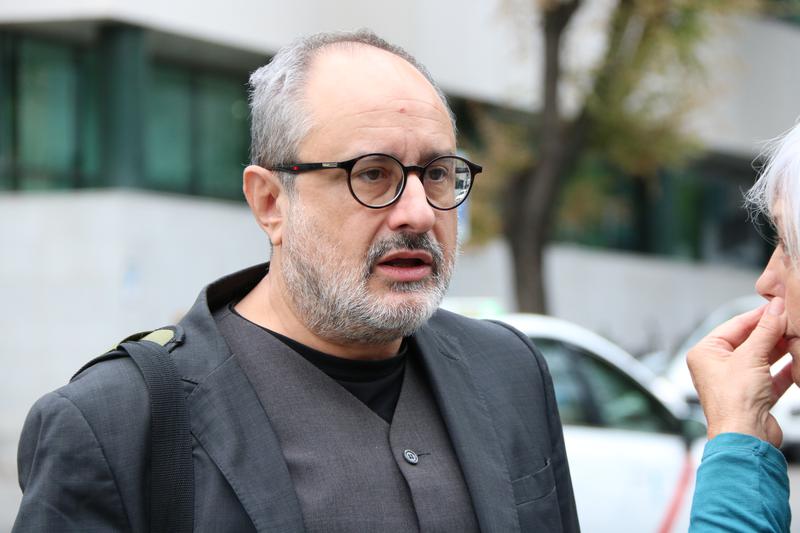 Former CUP MP Antonio Baños was sentenced to four months in jail for rejecting to answer the questions of far-right Vox, who were acting as private prosecutors, during the 2017 referendum trial, while he was being cross-examined as a witness.
His conviction was announced by a local Madrid court on Tuesday, just a few days after Eulàlia Reguant, a current MP of the far-left pro-independence CUP party, received a €13,500 fine, but no time behind bars by the Supreme Court in a similar case.
The court believes that Baños was being cross-examined and despite swearing to say the truth, the former MP "constantly denied" to obey the judge when asked to answer the questions, the ruling reads.
In fact, the Madrid court claims that the witness did not take his task seriously as "he had no intention of answering Vox's questions while being defiant, stubborn in his decision, and having a rebellious attitude," the ruling adds.
For these reasons, the magistrate decided the former MP in the Catalan chamber should go to prison because of the "seriousness of the acts" that "attempted against the authority and the right to defense," she wrote, justifying that Baños's attitude had a wide audience in front of "a whole nation."
During the 2019 trial of the independence referendum leadership, Baños had said he wouldn't respond to questions from far-right Vox "due to democratic dignity and antifascism", despite warnings from judge and courtroom president Manuel Marchena of legal consequences.
This is not the first time Baños has been sanctioned by the court, as the ruling recalls. A few weeks after the events, the Spanish Supreme Court fined the former MP €2,500, without any "coercive effect."
Despite the two sanctions not being "similar in their nature," the court believes that even though Baños had a "second opportunity" to amend his decisions, he did not.