2017 terror attacks orchestrated by Spain's secret service, says former police official
José Manuel Villarejo claims aim was to destabilize Catalonia before independence push, sparking outrage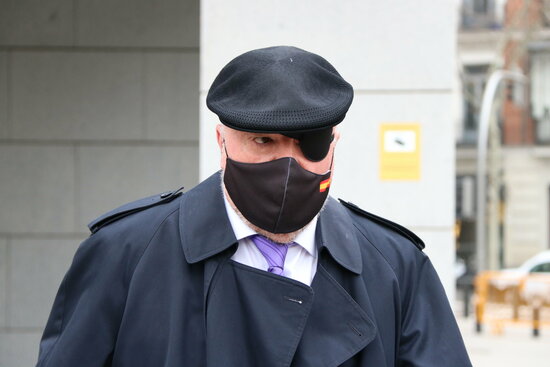 A former high-ranking police official, José Manuel Villarejo, has said that he believes the 2017 terror attacks in Barcelona and Cambrils were orchestrated by Spain's secret service.
Talking before Spain's National Court on Tuesday, he said the aim was to destabilize Catalonia before the independence referendum, but the outcome, 16 deaths, was a miscalculation.
According to him, the August 17, 2017 incidents, including a truck running over passers-by on the Catalan capital's La Rambla, "were a serious mistake" on the part of Spain's former National Intelligence Center (CNI) director, Féliz Sanz Roldán.
The CNI head "wanted to give Catalonia a fright" ahead of the October 1, 2017 referendum, but "miscalculated the consequences."
Villarejo has been in the spotlight for years, being famous in Spain for some secret operations he has taken part in along with CNI – indeed on Tuesday he admitted contributing to "try to fix the mess" that the attacks caused to the secret services. Shortly after the events, it was revealed that its alleged mastermind, Ripoll's imam, had been an informant of CNI.
The former high-ranking official spent over three years in provisional jail and he still has to face several trials for some of the operations he discreetly executed.
Calls for an investigation
His comments on Tuesday have sparked outrage among part of the Catalan political parties, especially those in favor of independence.
For years, they have urged Spain to run an investigation on the links between its intelligence and Abdelbaki Es Satty. After Villarejo's comments on Tuesday, the current Catalan president, Pere Aragonès, demanded Madrid to look into it again and requested his government's legal team to review the former police officer's remarks.
"If his words are true, we need an explanation now," said Aragonès.
Parliament speaker Laura Borràs also requested for the chamber's legal team to take the case to the public prosecutor.
Carles Puigdemont, who was Catalan president in 2017, said that Spain should be accountable for the attacks "for its rejection to investigate" the alleged links between Es Satty and Villarejo.
Seven parties in Spain's Congress will request for a parliamentary committee on the issue to be launched.
Villarejo was ordered to discredit Catalan pro-independence politicians
Villarejo has become a famous character in the past few years after he leaked a number of recordings of private conversations he had with important figures, such as former King Juan Carlos' lover Corinna zu Sayn-Wittgenstein. After some of these leaks, the prosecutor in Switzerland began an investigation against the former monarch for allegedly having received $100 million from Saudi Arabia in 2008.
Especially after being accused of several crimes related to his discreet operations and being imprisoned, the former inspector has revealed the content of such conversations and some of his activities, involving the Spanish state in operations such as trying to discredit Catalan pro-independence politicians.
In 2018, some recordings leaked by the media outlet moncloa.com revealed that Villarejo explained to the then prosecutor Dolores Delgado that he had created a prostitution network in order to get information from politicians and businesspeople.