2017 parliament bureau members disqualified for four months over allowing independence motions
Politicians retrialed after originally convicted to 20-month ban from public office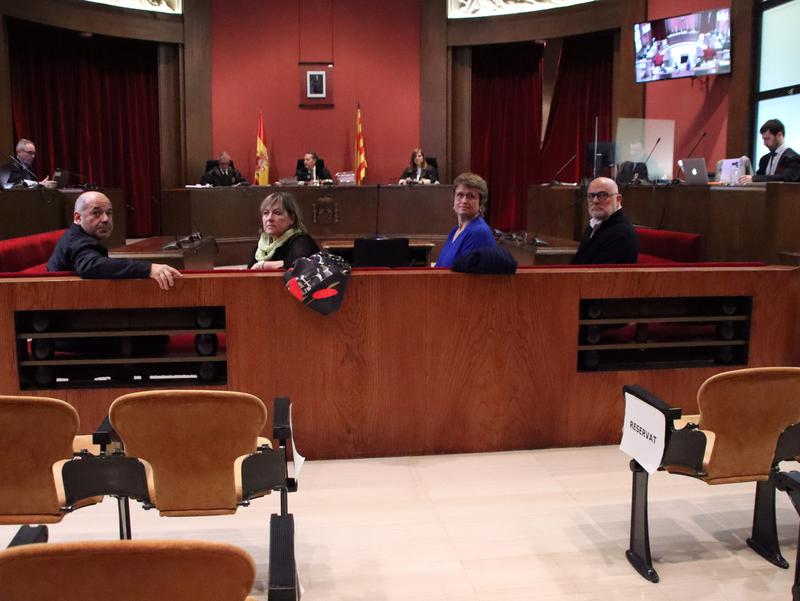 Four members of the Catalan parliament bureau in 2017, during the failed independence push, have been disqualified for four months for allowing MPs to discuss and vote motions on the possibility of a Catalan republic.
They were originally banned from holding public office for 20 months in October 2020 after being found guilty of disobedience for defying orders from Spain's Constitutional Court and allowing Catalan MPs to vote on laws pursuing independence that had been deemed illegal. Additionally, they were fined €30,000 each.
However, in November 2022, Spain's Supreme Court ordered a retrial in the Catalan High Court.
All four former parliament bureau members had appealed the ruling alleging a lack of impartiality, a point that Spain's top judges agreed with.
Their right to a fair trial was violated by judges Jesús María Barrientos and Carlos Ramos, the Supreme Court ruled, as the two magistrates had previously explicitly expressed their opinions on the matter.
On Wednesday, Lluís Corominas, Anna Simó, Ramona Barrufet and Lluís Guinó were also fined €1,200.
Defending inviolability
During the court session in March, former parliament bureau members repeated that their actions followed legislation and that they have parliamentary inviolability. Their only actions were to take into consideration the will of the MPs.
Minutes before the trial started, politicians and civil society group leaders in favor of Catalan independence condemned the court session as a "shame as it directly attacks the basic characteristics of parliament, therefore democracy," Jordi Turull, Junts secretary general said.
He gave the party's support to all those being judged, reiterating the wish "to recover illusion, unity, and willingness that made possible to serve our citizens."
Like Turull's statement, Carme Forcadell, the parliament speaker at the time, believes the trial is an "abuse so members of the bureau experience once again what they already experienced," she said.
She believes the parliament "should be the place to debate about anything," but always respecting human rights.
"If this is not the case, censorship takes over the parliament, which is not democratic," she concluded.
The far-left pro-independence party CUP also considered at the time that the trial "proves" that the persecution against pro-independence figures "continues," as CUP MP Carles Riera said before the trial started.
Something which Dolors Feliu, president of the Catalan National Assembly (ANC), agreed with as for her, this trial was just "a repetition of the one seen against leaders trialed for their role in the 2017 referendum."