PODCAST: Housing crisis – soaring rents and eviction epidemic
Stories from three women in Barcelona affected by the crisis and a look at the legal battle over Catalonia's rent cap law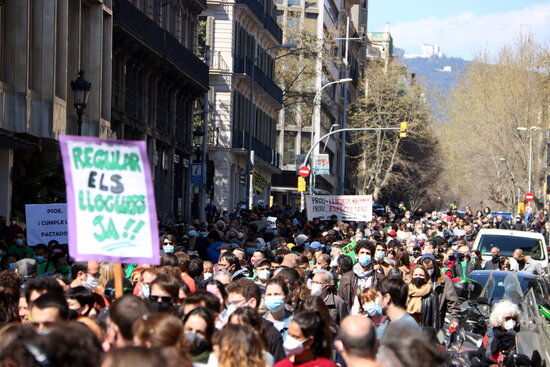 Soaring rents in Catalonia – especially in the capital Barcelona – have pushed housing to the top of the social and political agenda. Evictions, sometimes with a heavy police presence, are commonplace, despite a moratorium for vulnerable people during the pandemic. Press play below to listen or subscribe on Apple Podcasts, Google Podcasts or Spotify.
At the top level, the Spanish government is taking Catalonia's rent cap law to court for overstepping regional powers, while on the ground, a powerful network of grassroots organizations supports those who face being forced from their homes.
Cristina Tomàs White brings us the stories of three women in Barcelona affected by the housing crisis. Scarlett Reiners provides a picture of how the situation compares to other parts of Europe.
This week's Catalan phrase is "llençar la casa per la finestra," literally "to throw your house out the window," it means to spend a lot of money on something.
Presented by Lorcan Doherty.