Vaccinated foreigners without health cards outraged at inability to get EU certificate
Catalan authorities "working" to solve issue as Spain says it offers alternative but only for those with electronic IDs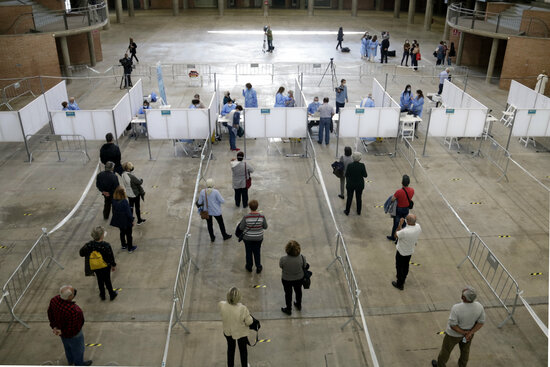 The process of obtaining an EU vaccination certificate in Catalonia is pretty straightforward: register in La Meva Salut site with your public health card ID number and request it. The certificate is generated automatically for those who have been vaccinated anywhere in Catalonia.
No major issues have been reported beyond some already-solved problems for people who only needed one dose of a vaccine as they had already had Covid-19.
Yet, a major exception to this are vaccinated foreigners without Catalan public health cards (TSI or CatSalut, as it is known in Catalonia).
And at the moment, neither Catalan nor Spanish authorities have been able to provide a solution for everyone.
Why vaccination is possible without a health card
Let's go step by step. Is it possible to get the jab without being registered in the public health system?
Yes, it is. Or at least it was. Between April and May, the Catalan government allowed people without health cards to sign up to get their shots. This was closed on May 31 after 5,700 people had benefited from it.
Asked by Catalan News on any alternatives from then on, the government said that the easiest way to be included in the rollout was to register in the public health system.
"As public health providers, our aim is to vaccinate everyone who lives here," public health secretary Carmen Cabezas said back then.