Spanish GDP collapses and bank profits fall as pandemic hits financial institutions
CaixaBank and Banc Sabadell make 67% and 72% less in the first half of 2020, while Spanish GDP collapses 18.5%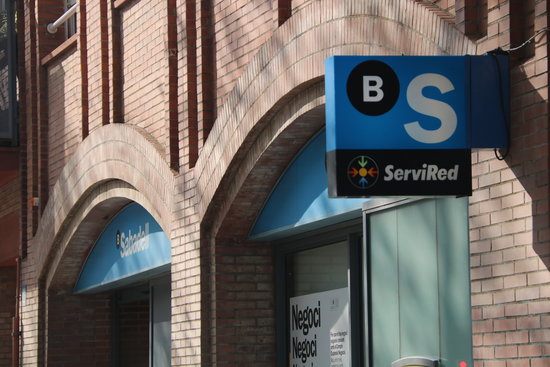 The impact of the Covid-19 pandemic on financial institutions has been laid bare on Friday morning with the release of the financial results of some of Catalonia's biggest banks.
In the first half of 2020, CaixaBank made a net profit of €205 million, 67% less than the same period last year, after increasing provisions to deal with the Covid-19 crisis.
For the bank, it is an exercise in "financial strength" to "support the financing needs" of businesses and families. In this regard, CaixaBank points out that, between January and June, moratorium applications were approved for more than €9 billion, and loans were granted for a total amount of €46.226 billion.
Banc Sabadell recorded a net profit of €145 million in the first six months of 2020, a drop of 72.2% compared with the same period the year before. The group also attributed the results to the provisions required to the sum of over €1 billion to deal with the crisis arising from the coronavirus.
They consider themselves ready to face a new reality where the priority is to "provide solutions to the self-employed, companies and families to mitigate the consequences of the pandemic."
In this sense, Sabadell highlights that it granted up to €9.3 billion in loans (data as of July 24) and €2.326 billion in mortgage defaults.
GDP collapse
The Catalan economy fell by 20.1% during the second quarter of 2020 compared to the same period last year due to the coronavirus pandemic and the application of the state of alarm, according to the advanced estimate from the Catalan Institute of Statistics (Idescat.)
Comparing the first and second quarters of the year, the GDP dropped by 15.6%. The reduction in Catalan GDP far exceeds those recorded during the financial crisis of 2008, according to Idescat, which emphasizes that all areas of the economy have seen drops, highlighting "the intense economic recession."
The Spanish GDP fell by 18.5% during the second quarter of 2020 compared to the previous three months due to the impact of Covid-19, according to the National Statistics Institute on Friday.
This is the worst decline in history and a figure 13.3 points lower than that recorded during the first quarter (-5.2%).
Compared to the same period last year, the variation was -22.1% compared to -4.1% in the previous quarter. Household spending fell by 25.7% year-on-year, 19.9 points less than in the first three months of the year. The final consumption of public administrations showed a year-on-year variation of 3.5%, one tenth less than the first three months of 2020.