Spanish and Catalan presidents to meet in Barcelona on February 6
Pedro Sánchez and Quim Torra will discuss the ongoing political crisis over the independence question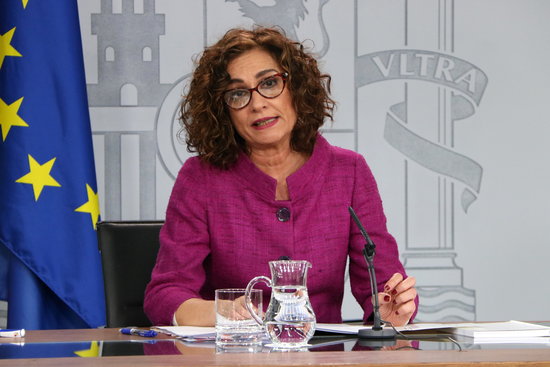 The presidents of Spain and Catalonia will meet in Barcelona on February 6 to discuss the ongoing political crisis over the Catalan independence question, as confirmed by Spanish government spokesperson María Jesús Montero.
The move comes as part of the agreement that saw pro-independence Esquerra Republicana back the Socialists in forming a government in Spain, on the condition of the newly formed Spanish government engaging in serious dialogue with the independence camp.
Spokesperson Montero said that the coalition government between the Socialists and left-wing Podemos is "committed to advancing territorial dialogue" and to the "commitment" of meeting with Quim Torra.
Montero emphasized that dialogue is "key to solving a conflict that has been going on too long." The Socialist executive spokesperson said that after meeting Torra in Barcelona, Sánchez "will continue to visit the other capitals of the regions over the coming months."