Sànchez and Cuixart allowed to leave prison a few days each week to work
Jailed heads of pro-independence organizations granted temporary release of up to 11 hours between Monday and Friday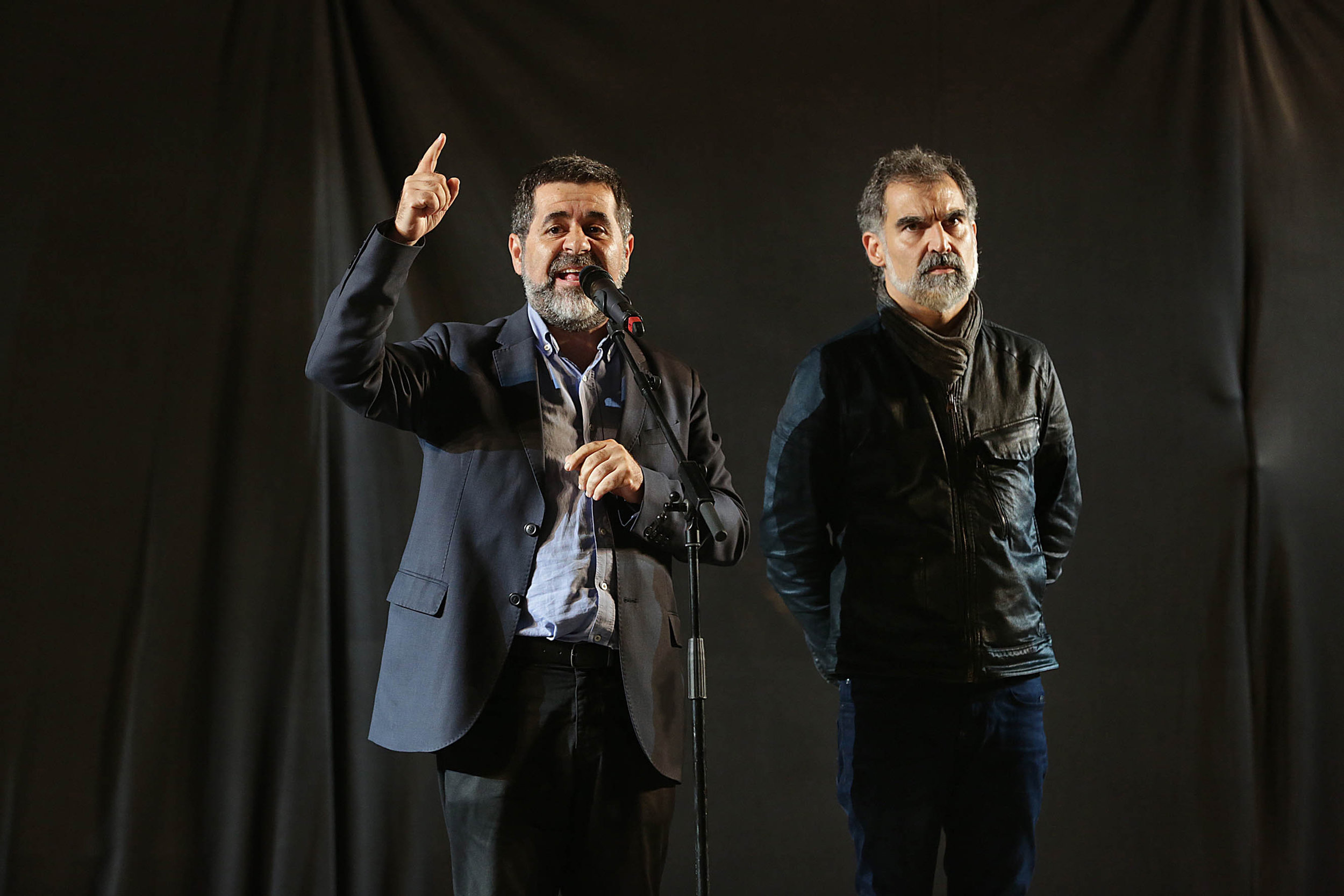 The authorities at Lledoners prison agreed on Thursday to allow the jailed independence leaders, Jordi Sànchez and Jordi Cuixart, to leave the institution for a few days each week to carry out voluntary or paid work.
According to the terms of the prison regime under which they are serving nine years for sedition, the two men are allowed to apply for temporary release in order to work now that they have served a quarter of their sentences.
Specifically, Sànchez will be allowed out of prison three days a week between Monday and Friday for 11 hours a day to do voluntary work, while Cuixart has been granted leave five days a week for nine and a half hours a day to do paid and voluntary work.
The men will have to return to prison to sleep on the days they are allowed out. What's more, in order to protect their privacy, the authorities will not reveal which days they have been granted temporary release, nor where or for whom they will work.
Public prosecutor can appeal decision
While the decision is effective immediately, it must first be confirmed by a supervising judge. The public prosecutor can appeal the decision, although that will not freeze its application, with Spain's National Court having the final should that be the case.
Also under the terms of their prison regime, the men can apply for 36 days leave each year. In fact, each of the activist leaders was granted 48 hours leave in January, after serving a quarter of their sentences (both had previously spent two years in custody).
Only last week Spain's prosecutor opposed 72 hours prison leave granted to Cuixart, arguing that he has not acknowledged the seriousness of the offenses for which he was convicted and has shown no remorse. That case is currently in the courts.
Sànchez and Cuixart were arrested in October 2017 after the outlawed independence bid in Catalonia. The heads of two of the most influential pro-independence organizations, the ANC and Òmnium, they were convicted by the Supreme Court in October last year.