New method including rapid tests could see Rt rate soar
Current official figure at 1.22, but could rise to 1.45 or 1.50 with new calculations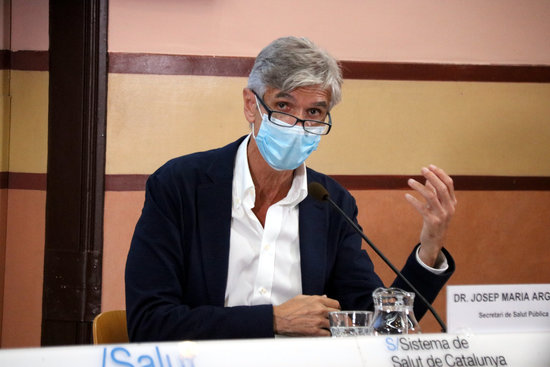 A new method to calculate the Covid-19 transmission rate, or Rt, could be introduced shortly and could see this figure soar.
This is what the Catalan public health secretary, Josep Maria Argimon, said on Wednesday in an interview with Catalunya Ràdio broadcaster.
He explained that the current official data only takes into account PCR tests, and since its results can take up to 72 hours to come out, the Rt rate is subsequently outdated by three days.
Indeed, on Wednesday the declared transmission rate was 1.22, but Argimon said that this was the situation three days ago. According to him, taking into account the antigen rapid tests would see the figure be "more up to date" and would rise to between 1.45 and 1.50.
"We are doing badly"
Argimon also admitted that Catalonia is nearing a third wave of Covid-19 transmissions, especially since the figures are growing again a week after the early December long bank holiday weekend.
"We are not doing well, and I would dare to say that we are doing badly," he said.