Judge denies Junqueras family petition for politician's 'immediate release'
Father and wife of leader presented application for a writ of habeas corpus after Supreme Court denied him freedom to carry out functions as MEP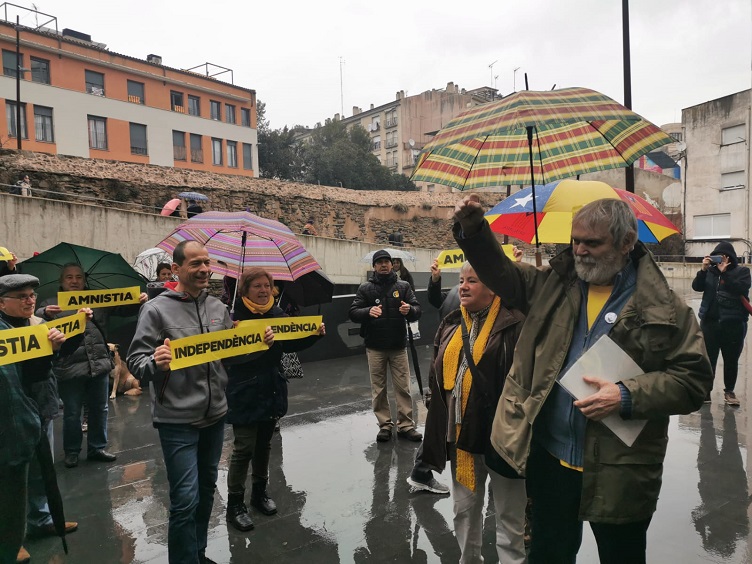 The father and the wife of jailed Catalan pro-independence leader Oriol Junqueras have asked for the "immediate release" of their relative before Manresa's local court, the one closest to the prison where the politician is imprisoned.
Junqueras' relatives presented a petition for a writ of habeas corpus on Friday, one day after Spain's Supreme Court denied him freedom to carry out his functions as an MEP.
The European Court of Justice ruled last month that the pro-independence leader should have been granted immunity from June 2019, when the EU election results were declared and he won a seat as an MEP – Junqueras headed an electoral list that got three seats.
Supreme Court arguments to deny EU judges
The Luxembourg judges said that since Junqueras had parliamentary immunity, he should have been released in June in order to take up his seat, which was denied by Spain's Supreme Court.
On Thursday, the top court in Spain again rejected his release and his immunity after considering the European ruling, arguing that the question of his immunity is no longer applicable as he has already been convicted and disqualified from public office.
The EU court ruling stated that he should have been freed in June, when he was still in preventive detention and pending a verdict, but did not explicitly rule on his current post-verdict status.