Groups of up to 10 can sit indoors in bars from Thursday
Maximum capacity for sports venues of over 10,000 raised to 60% outdoors and 40% inside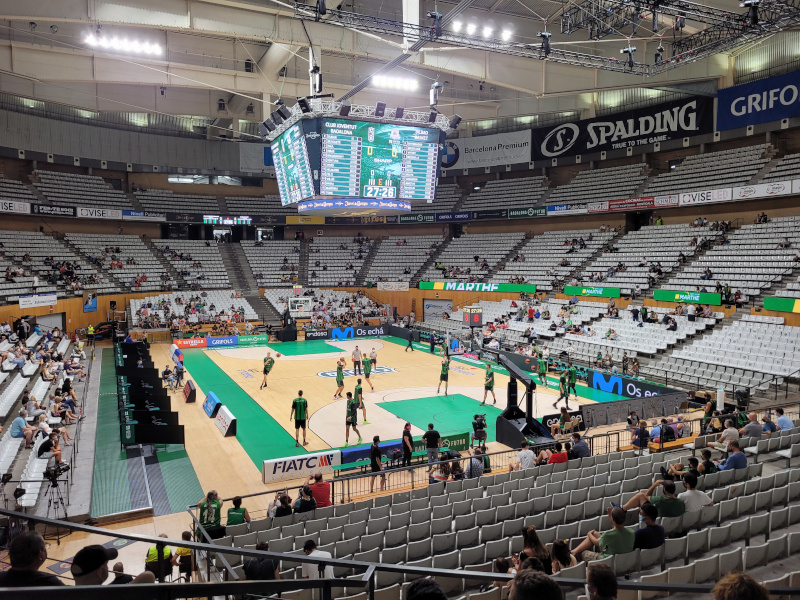 Bars and restaurants in Catalonia will be allowed to accept groups of up to 10 people on the same table from Thursday, four more than they currently can.
The civil protection emergency committee, Procicat, decided to further loosen measures as Covid-19 figures continue to improve day by day – for the first time in three months, the number of people in hospitals due to the pandemic is under 500, and the outbreak risk indicator is far from the 'high' threshold.
Eating establishments were already allowed to serve tables of up to 10 people on their terraces, but now they will also be able to do so indoors.
These new regulations come into force at midnight between Wednesday and Thursday and will last for eight days, until October 7. Authorities will then give an updated decision on what restrictions apply after this point.
More capacity in sports venues
Procicat also decided to raise the maximum capacity of large sports venues. Those facilities fitting over 10,000 spectators will be allowed to accept 60% if they are open-air – up from 40% – in separate sections of up to 6,000 people each.
For large indoor sports venues, the capacity is raised from 30% to 40%, with groups of up to 1,750 people.
That means that from now on, FC Barcelona's Camp Nou stadium will be able to accept around 60,000 spectators, while RCD Espanyol's RCDE Stadium will set its cap at 24,000. Girona FC's Montilivi will allow 8,100 football fans while Club Joventut Badalona will accept a maximum of 5,000 basketball lovers in its Pavelló Olímpic.
In smaller indoor sports facilities that have capacities under 10,000, the cap remains at 70% but the maximum number of spectators permitted will be upped from 1,000 to 1,750, or up to 3,500 if the venue is adequately ventilated – with separate groups of up to 1,750 and as long as the 70% cap is not surpassed.
In a meeting between Spain's health ministry and the regions' authorities, an agreement to raise the maximum capacity of outdoor sports venues to 100% was sealed on Wednesday morning, and 80% in indoor facilities. Yet, it is ultimately down to Procicat to apply it for Catalonia in the coming weeks.
The rest of the Covid-19 restrictions will be extended one more week, with bars and restaurants among other activities allowed to serve customers until 1 am and outdoor areas in clubs and other late-night venues allowed to open until 3 am.
Check out our comprehensive guide to the Covid-19 restrictions in place here.
Indoor areas of nightclubs will continue to remain shut – yet, it is expected that they will reopen at some point in October, as long as customers show an EU certificate of vaccination, negative test, or recovery.
The Catalan government spokesperson, Patrícia Plaja, confirmed the measures on Tuesday after the cabinet meeting but also reminded that the executive will have to request the mandate of such Covid passports to the Catalan high court – magistrates will have to give their go-ahead before the measure can be enforced.