Under 500 hospitalized Covid-19 patients after almost three months of skyrocketing figures
Outbreak risk and transmission rate continue to progress favorably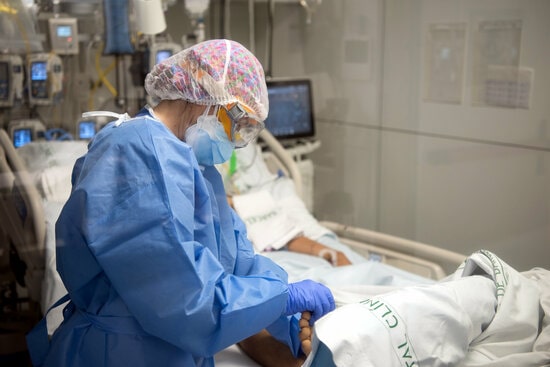 The worst of the highly contagious Delta variant-driven fifth wave of the Covid-19 pandemic in Catalonia is now firmly behind us, with hospitalized patient numbers finally catching up with a sustained drop in new cases over the past few weeks.
As of September 26, 2021, the latest day for which data is available, there were 486 hospitalized Covid-19 patients, of which 166 required ICU care. Two days earlier, the number of people in the hospital due to coronavirus fell below 500 for the first time in almost three months, a marked difference from peak figures seen on August 1 with 2,292 patients.
The outbreak risk – calculated based on an iEPG index, which is found by multiplying the average spread of the virus over the past seven days by the cumulative incidence over the past two weeks – now 56, has been below 100 since September 9. Anything over 100 is considered to be 'high risk', while values over 200 are 'very high risk'.
Meanwhile, the transmission rate stands at 0.84 people infected per confirmed Covid-19 case. Authorities have striven to keep this number below one, although it reached a fifth wave high of 3.39 on July 6 before gradually decreasing once again.
Vaccination campaign slows down
The pace at which new vaccines are administered in Catalonia has slowed considerably compared to the elevated number of daily doses seen at the beginning of the summer: only 2,154 shots were given on September 26, whereas 138,609 were on June 18.
Ten days after Catalonia began giving elderly care home residents third Covid-19 vaccine doses, which have also been approved for younger people who are immunocompromised, the percentage of the population that is fully vaccinated has increased by just under 1%.
As of September 26, 2021, 5,881,572 residents have been given the first dose of the vaccine, 74.2% of the total population. Out of those, 5,008,337 have also been administered a second dose (63.3% of the total population). 5,690,596 residents are considered to be fully immunized (71.9%).