Former territory minister Rull testifies in Catalan trial
Esquerra's Dolors Bassa will go after Junts per Catalunya's official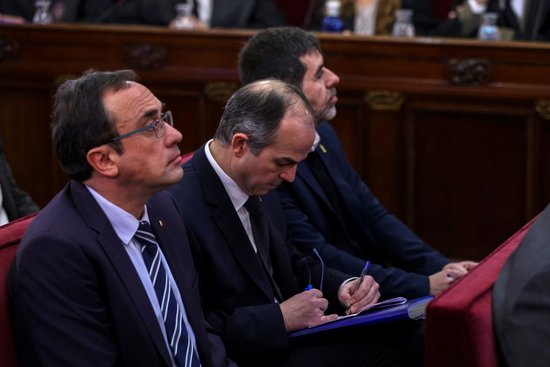 The former Catalan territory minister, Josep Rull, started testifying at 10am on Wednesday in the Catalan independence trial, in Spain's Supreme Court.
He is the fifth member of the Carles Puigdemont cabinet to give evidence in the proceedings, after Oriol Junqueras and Joaquim Forn (last Thursday), and Jordi Turull and Raül Romeva (on Tuesday).
Rull was the only minister who took a picture of himself at work in his office on Monday, October 30, 2017, the first working day after Spain sacked the Catalan executive following a declaration of independence and imposed direct rule on Catalonia.
After Rull, it will be the turn of the former labor minister, Dolors Bassa, a member of the ERC party, to take the stand.
Both of the former ministers have been in pre-trial prison for exactly a year this week.
The court expects to finish with all the defendants' testimonies this week, so sessions could go on into Friday, although the court's original plan was to only hold sessions on Tuesday, Wednesday and Thursday.