Cerdanya and Ripollès counties on lockdown as state of pandemic worsens
Restaurants, sports centers, cultural venues closed in Pyrenean areas from December 23, with gatherings limited to 6 on holidays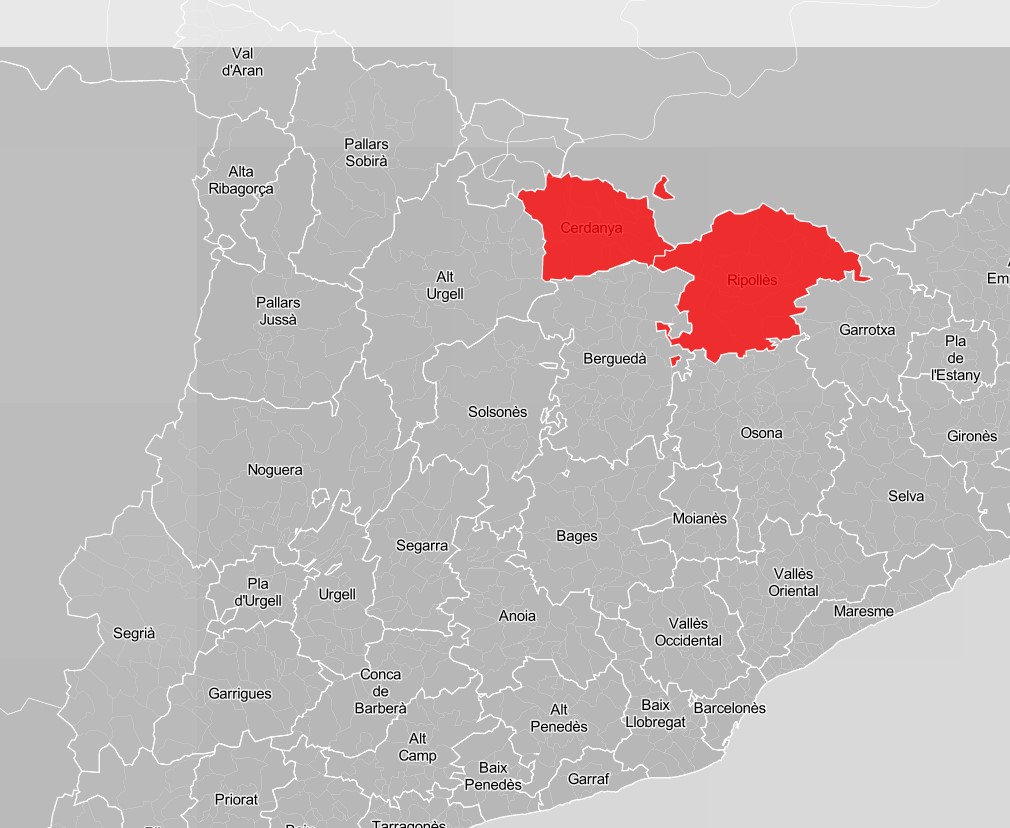 Two Pyrenean counties, Cerdanya and Ripollès, will be on lockdown from December 23 at 12 am until January 6, Three Kings' Day.
The Catalan government ordered the major measure in a last-minute press conference on Tuesday evening after a sharp increase in Covid-19 cases in the two areas in the western Catalan Pyrenees.
People will only be allowed to enter and leave these counties for work, health reasons, to care for dependents, schooling, or reasons of force majeure, explained Catalan home affairs minister Miquel Sàmper on Tuesday evening.
Travel between both counties will not be permitted either.
Restaurants will be closed, as will indoor sports centers and cultural venues excluding museums and libraries, said health minister Alba Vergés, who was also present at Tuesday's press conference.
Furthermore, unlike other parts of Catalonia where up to 10 people will be allowed to gather on key dates throughout the upcoming holiday season, only 6 will be able to do so in Cerdanya and Ripollès.
The decision to put these two rural counties on lockdown comes after a swift rise in cases and community spread that has been difficult to trace despite mass testing in the area.
The number of Covid-19 cases per 100,000 inhabitants over the past 14 days in these counties, where many urbanites have second homes, especially in La Cerdanya due to its ski slopes, is already over 1,000 while the current figure for Catalonia as a whole is 270.87. In La Cerdanya, almost 20% of Covid-19 tests turn out to be positive.
Jacobo Mendioroz, the Covid-19 unit coordinator, said authorities sensed the population had increased in these counties, leading to more infections among locals.
This situation has put an increased strain on the counties' hospitals. There is a 21-person among healthcare workers at the Campdevànol hospital, said the Catalan health minister, who also described the situation at the Cerdanya hospital as "complicated."
"These are small hospitals that don't have ICU beds."