Messi caganer nativity figurines with Argentina jersey sold out... but more to come
Pieces of football genius with the World Cup trophy to be released "within two weeks"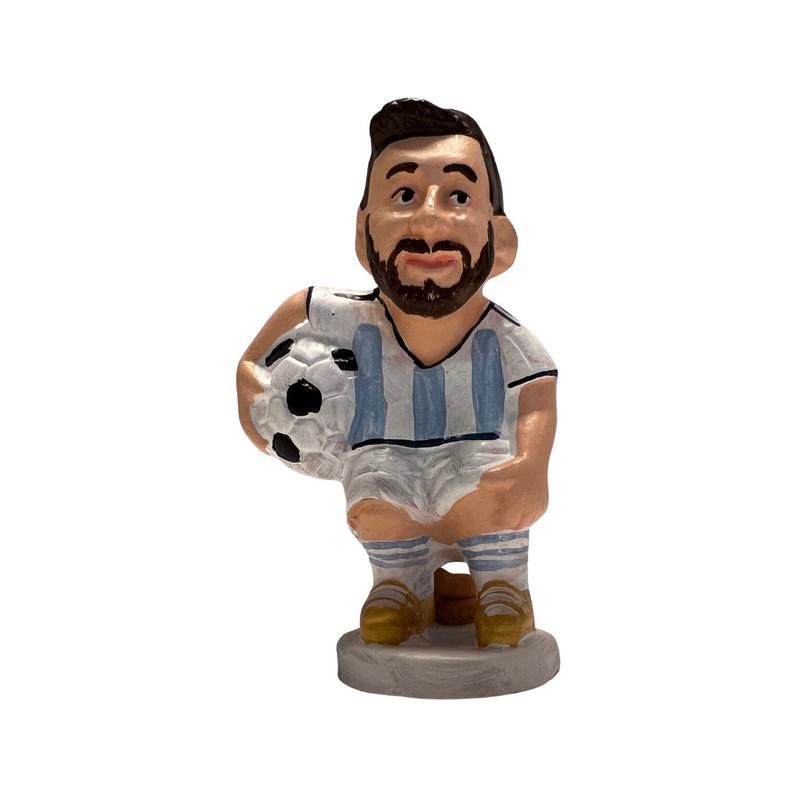 Leo Messi is (not anymore arguably) the greatest football player of all time, with endless matches, highlights, stats, and records to prove it – and now, he can boast another feat: the caganer figurine depicting him with the Argentina national team jersey has sold out across Catalonia in record time.
Caganer.com, one of the most successful companies that manufactures and sells the traditional poopers placed in Catalan nativity scenes, confirmed it to Catalan News on Monday evening.
Indeed, on Monday no such figurines were to be found in any of the eight Caganer.com shops or any of the stands in Christmas markets – the last units were sold during the World Cup final on Sunday, but the sculptor at the business, Marc Alós, told this media outlet that "more are yet to come on Tuesday."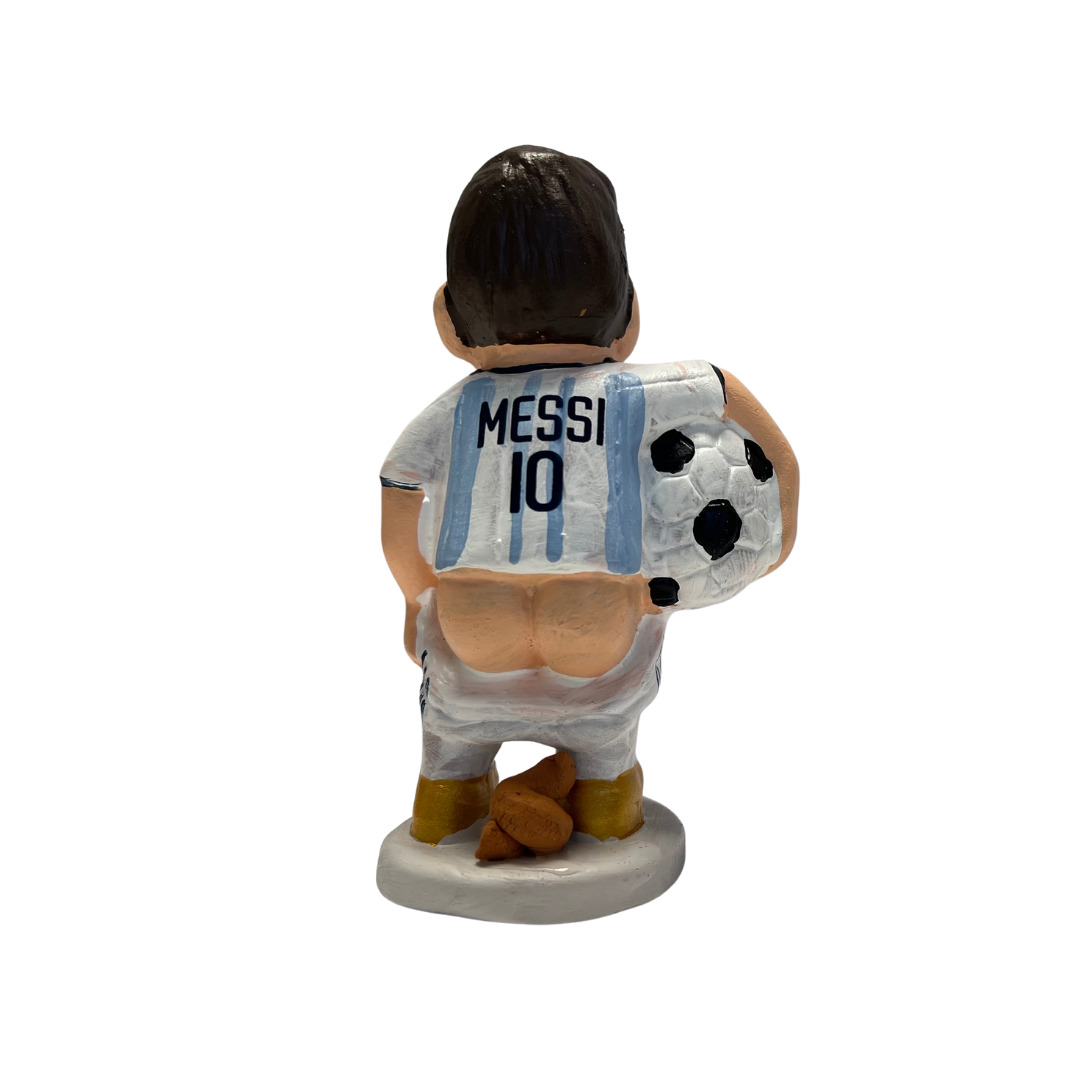 Thus the sale of caganers is also part of the Argentina madness, witnessed in Barcelona on Sunday night as several thousands of people celebrated the South American nation's victory in the men's football World Cup.
'Coincidence' success thanks to an inmate in Figueres prison
For years, the firm has hired inmates in the Puig de les Basses prison, in Figueres, northern Catalonia, in order to manufacture caganers – and on December 14, during the World Cup semifinal between Morocco and France, one of them spontaneously decided to introduce an innovative tweak to the very routine work of painting Messi with the FC Barcelona jersey.
"He told us: 'I am painting a Messi with Argentina's jersey,' and we replied: 'Oh, go on, make 50 of them,'" explains Alós. According to him, it has "out of a coincidence" that this is a business, because the inmate's experiment coincided with some Caganer.com representatives' visit to the jail and they could order him more units.
The first 100 to 150 were ready to be sold in the Barcelona stores during the weekend, but before Messi lifted the cup there was already hardly any available.
"We did not even have time to include it in our online shop," Alós explained. When they did on Sunday evening, hoping they will very soon have stock, they got the first order "within two minutes."
"Now inmates are producing many more units," he said. "We have told them to stop the production of the rest of the models."
On Monday, more were manufactured, and Messi figurines will be back in the stores on Tuesday, but it may take days until they have enough stock for a full day.
Messi lifting the World Cup, new challenge for pooper sculptor
Marc Alós also revealed to Catalan News that his firm is already working on a figurine with the player holding the World Cup trophy.
"We want to make it with him holding the trophy on top of his head, but it is difficult to place arms in this position," he emphasizes. "Let's see if we succeed!"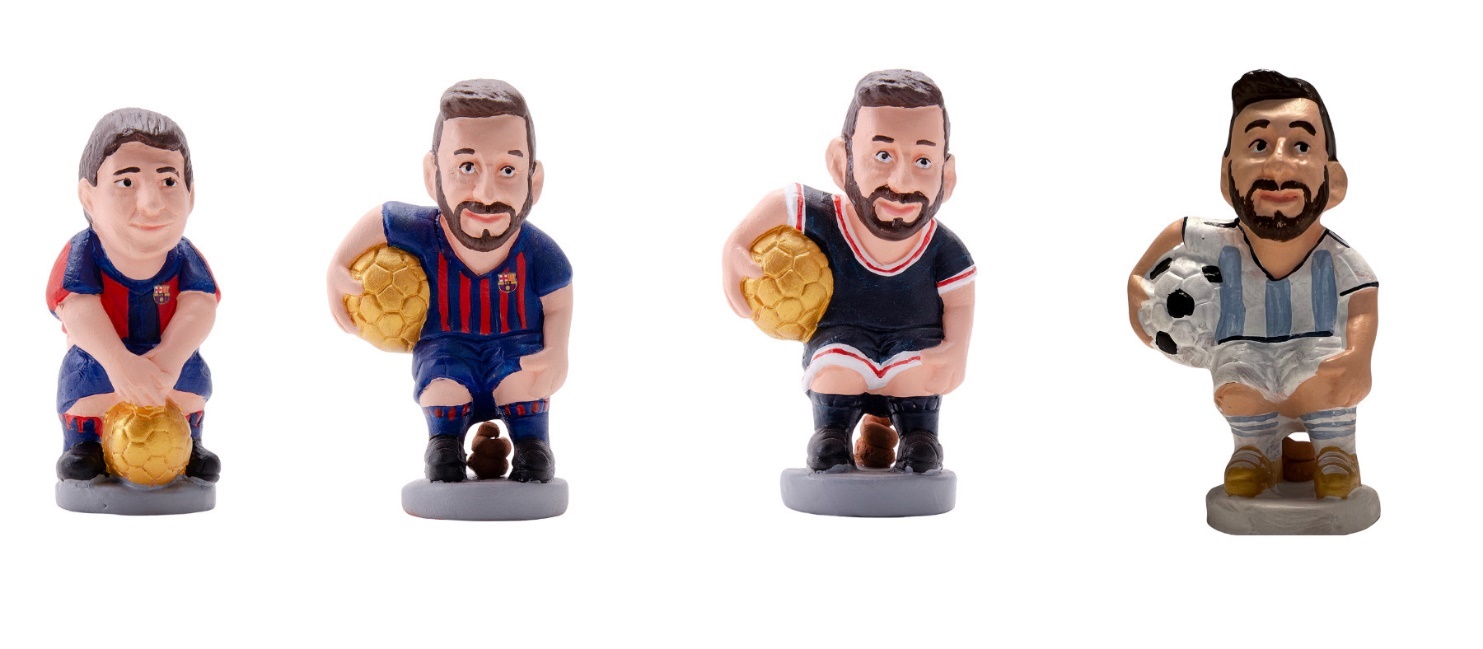 The sculptor of Caganer.com also pointed out that Messi remains one of the top sellers every year, especially with the Barça jersey, although he has not been playing for the 'blaugrana' for almost one and a half years.
"Barça fans always want a leader, Ronaldinho used to be the top seller, but then Messi topped the ranks for many years," he explained, adding that the Argentinian star with the PSG shirt is also selling well.
New caganers of 2022 Christmas season
FC Barcelona player Robert Lewandowski, recently elected Italian PM Giorgia Meloni, and Lady Gaga are some of the celebrities with caganers as of 2022.
Novelties also include King Charles III, who already had a pooper figurine as the prince, Eleven from Netflix's Stranger Things, and the new UK PM Rishi Sunak.