Get ready for Barcelona's first 'Bookshop Night'
Scores of establishments around the Catalan capital open their doors to talks, events, concerts, and more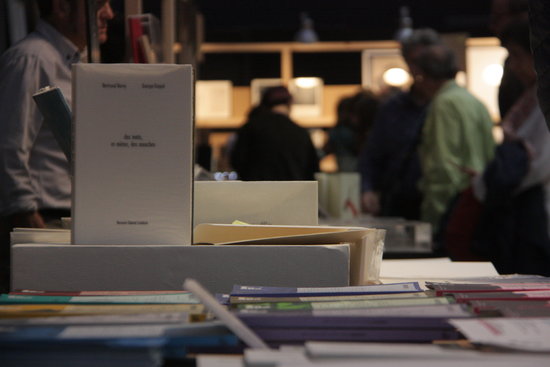 It's hard – if not impossible – to overstate the importance of books when it comes to acquiring information, sharing knowledge and then, challenging it with new ideas. Inasmuch, it's the bookshop that combines the inventory of a library with the vitality of a café. And on Thursday, a new event in Barcelona pays homage to these establishments.
'La Nit de les Llibreries,' or 'Bookshop Night,' is set to take place in the Catalan capital from 8:30pm to 11:00pm. Then, 20 bookshops around the city will open their doors to visitors, events, debates, readings, even concerts and food.
Put on by the Barcelona City Council just in time for the city's Biennial of Thinking and Arts event, 'Bookshop Night' aims to foster society's interest in these businesses, especially during a time when historic establishments shut their doors to the advent of internet sales.
Throughout the night, bookstores will host events like debates on immigration and the role of women in society from the book 'Mare de llet I mel' by Najat el Hachmi (at Llibreria Bolibloc), concerts and craft beer tastings (at La Carbonera Espai de Llibres), debates on technology and access to culture (Llibreria Hispano Americana) and social media and dystopia (at Llibreria Gigamesh), and discussions led by authors on the importance of diversity in literature (at Llibreria Sendak), and more.
Collaborating bookshops also include A Peu de Pàgina, Abacus (Balmes), Al·lots, Animal Sospechoso, Antinous, Barra/Llibre, Bolibloc, La Caixa d'Eines, Casa Usher, Llibreria Calders, La Central de Mallorca, La Central del Raval, Espai Contrabandos, Gigamesh, La Impossible and Laie (Pau Claris).