PODCAST: Cava and beyond - Catalonia's beloved sparkling wine
Can the famed Catalan fizz survive a harvest marked by intense heat and droughts?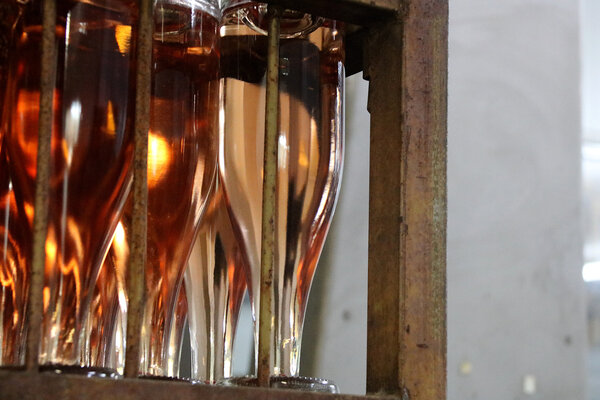 The story of Cava spans generations of winemakers, but today the territory's most exported sparkling wine is facing new challenges. Press play below to listen or subscribe on Apple Podcasts, Google Podcasts or Spotify.
Alejandra Angulo Alonso is joined by Cristina Tomàs White and Gerard Escaich Folch to discuss the history of cava, the differences between this and other sparkling wines, as well as the impact of climate change and supply chain disruptions during the 2022 harvest season.
Join us as we visit Codorníu, the oldest winery in Catalonia located in the Penedès region, south of Barcelona. We hear from cava experts about their passion for sparkling wines and new sustainable production methods. Cheers!
This week's Catalan phrase is 'Cap de suro', it translates to "cork head", but it actually means ignorant.
Get in touch with the podcast team: fillingthesink@acn.cat.
Listen to more episodes of Filling the Sink below or find out more here.