ProActiva Open Arms, putting lives before politics
The Catalan NGO continues to rescue migrants stranded in the Mediterranean despite opposition from the authorities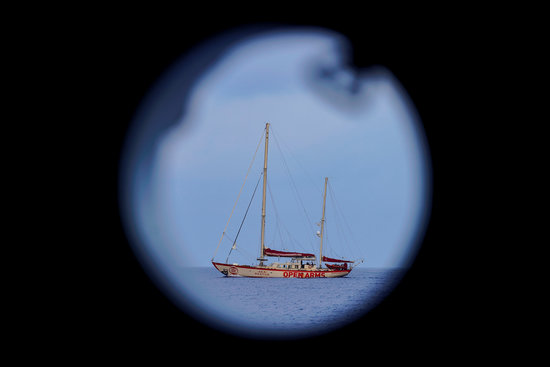 On August 1, the ProActiva Open Arms NGO rescued 52 migrants stranded on a boat in the Mediterranean that was taking in water and on the point of sinking.
"We arrived on time. 52 people, 16 women and 2 babies adrift. They are safe and sound. Now we need safe harbor." tweeted the NGO's founder, Òscar Camps.
The incident encapsulates the Catalan NGO's situation: the euphoria of saving lives at risk, and the difficulties in finding somewhere in Europe that will take the migrants.
ProActiva Open Arms' mission of rescuing migrants and refugees is far from straightforward, and with the scale of the crisis, the authorities have not made things easy for the NGO.
At the beginning of July, for example, the Spanish authorities threatened the NGO with fines of up to 900,000 euros for defying orders confining its migrant rescue ship to port.
A few days earlier, Open Arms defied the ban and set sail from Naples, with Camps tweeting: "We're pulling up anchor and leaving. I'd rather be in prison than complicit."
Over 100 days in Barcelona port
Open Arms has been in the headlines regularly in 2019, after the Spanish maritime authorities refused the ship permission to leave Barcelona's port for over 100 days.
The ship was eventually authorized to carry humanitarian aid to the eastern Mediterranean at the end of April, but the ban on taking part in migrant rescue operations was not lifted.