Zaz, Love of Lesbian, Dorian join Cruïlla's star-studded lineup
Meanwhile, Vida Festival adds Madness to list of international musicians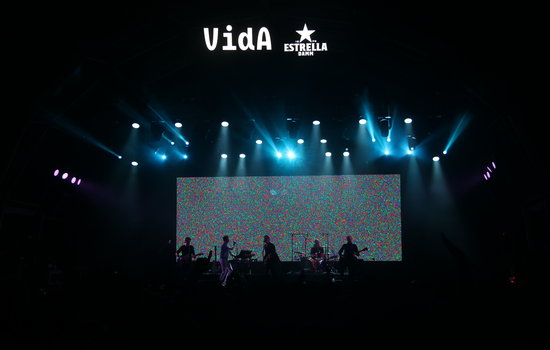 Are you excited for summer yet? Well, if you needed one more reason – or four, even – two big festivals just added various names to their lineup. French jazz pop singer Zaz made it onto Cruïlla's lineup, along with Love of Lesbian, and Dorian. Meanwhile, Camden ska band Madness has been brought on to the Vida Festival for next year.
The musicians will be joining Kylie Minogue, Foals, Bastille, Garbage, and Vetusta Morla (for Cruïlla), and Beirut, Hot Chip, The Charlatans, Sharon Van Etten (Vida Festival), and more. But concert-goers might have a difficult choice ahead of them…both festivals take place from July 4 to the 6. Cruïlla will be held at the Parc del Forum venue by the sea in Barcelona, while Vida Festival will take place in the seaside town of Vilanova i la Geltrú.
Sónar also gearing up
Some weeks ago we also got news from one of the Catalan capital's biggest parties and concerts: Sónar announced A$AP Rocky, Skepta, and Disclosure to its lineup. From July 18 to 20 a total of 130 shows will take place in various venues in Barcelona for the 26th edition of the festival, which sees artists already booked from Ireland, Ecuador, Uganda, Catalonia, and beyond.