Your guide to enjoying Primavera Sound without a ticket
There's still plenty to enjoy if you can't stump up the money to attend the festival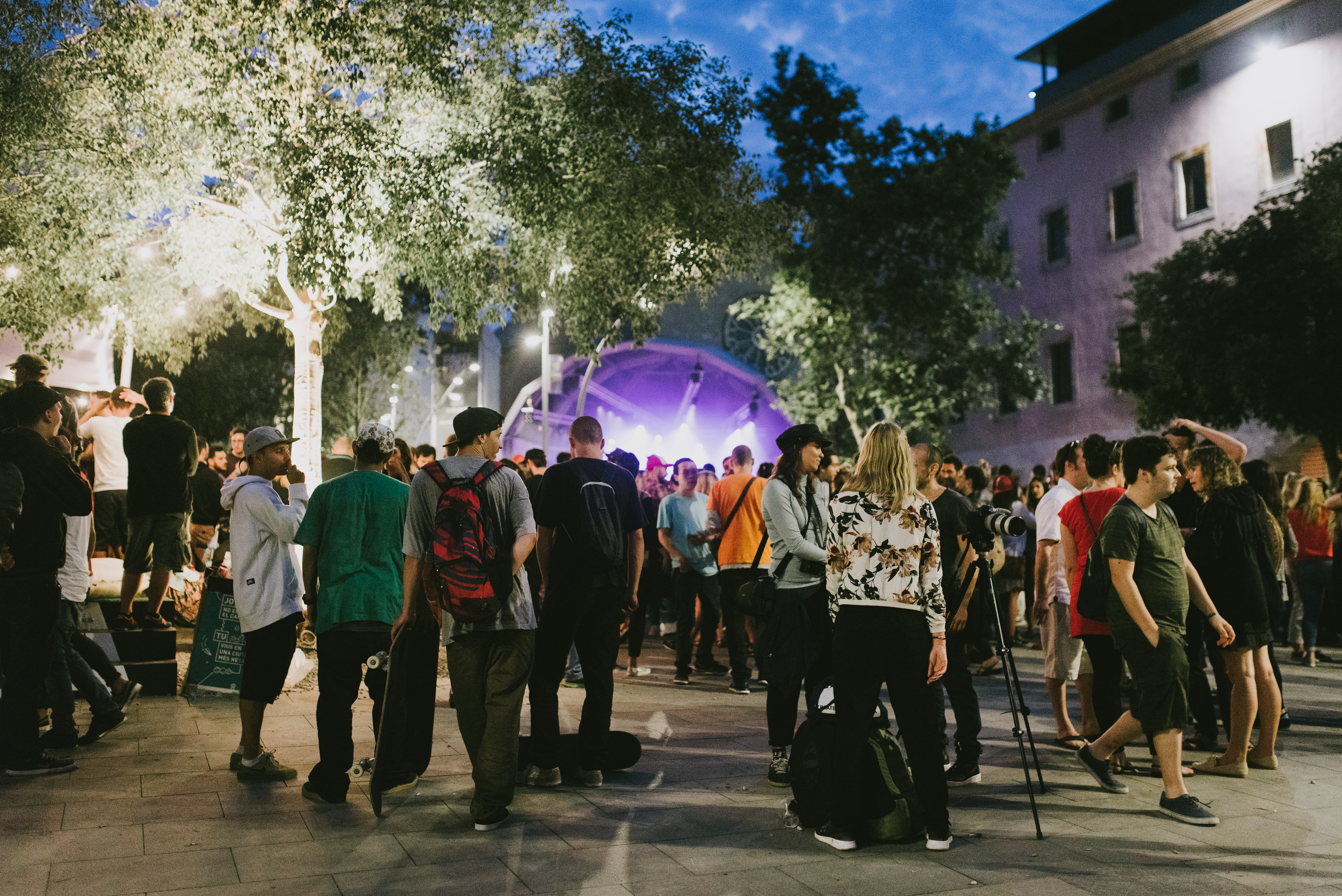 No, this is not a guide on how to break into Parc del Fòrum. If you're excited about Primavera Sound, but disappointed about not having a ticket, there's still plenty of the festival to be enjoyed in Barcelona, legally and safely.
The first night the doors of Parc del Fòrum open will be completely free to the public. No ticket is necessary on the door on Wednesday to see amazing acts such as Cuco and Big Red Machine.
Cuco is a Mexican vocalist rapping in mixtures of English and Spanish, while Big Red Machine, the experimental indie folk duo including the frontman of Bon Iver, close proceedings Wednesday night.
The first act at Parc del Fòrum begins at 5pm, offering fans over six hours of live music to enjoy. Early birds will also catch Hatchie, an Australian artist with dreamy melodies and vocals, Melenas, a Spanish female four-piece offering garage pop punk rock riffs, and Mow, delighting listeners with synth-pop harmonies.
On another stage at the main festival site on Wednesday we'll hear from Egosex, a Barcelona-based trio who describe their music as "trance jungle blues" exploring spirituality and sexuality through their music.
Meuko! Meuko! will also wow crowds with her contemporary genre-bending sounds, and up-and-comer L8CHING brings his melodic guitar notes to the stage in one of his three performances at this year's Primavera Sound.
Primavera Al Raval
The neighborhood of Raval is the second home of the Primavera Sound festival in Barcelona. Music lovers will flock to the Raval's CCCB for the program there offering another mini-festival in parallel with the primary one.
There, fans will hear Filthy Friends, a supergroup involving artists from bands such as R.E.M. and Sleater-Kinney. Cupido are one of the biggest names currently in Spanish urban music, and will also take to the stage at Barcelona's Contemporary Cultural Center, as will Aleesha with her explosive urban mixes.
Concerts and events are taking place from Wednesday, May 29 to Sunday, June 2 in the Raval. You can find the full list of events happening here.
Primavera Pro is also putting on an Irish music showcase on Thursday. At the Day Pro stage in the CCCB, some of the finest emerging talent in the Irish music scene will perform, including Laoise, Kojaque, and Thumper.
The side-festival of Primavera Pro will also be offering discussions and debates on topics such as the music industry, and their website writes that the essence of the networking congress will be based on the concepts of Innovate, Think, Connect, Engage, Play, Build, Lawyer Up, and Screen.
A lot of the Primavera Pro activities are only for accredited professionals, but many elements of the program are open to the public, none more so than the concerts of top emerging talent from around the world.
So, even if you're not going to be at the biggest party of the year, you can at least take part in some of the side activities and tell your friends you were at Primavera Sound.