Spain's 'Netflix law' criticized over lack of quotas for Catalan language
Bill regulating streaming platforms "fails to promote linguistic diversity," detractors say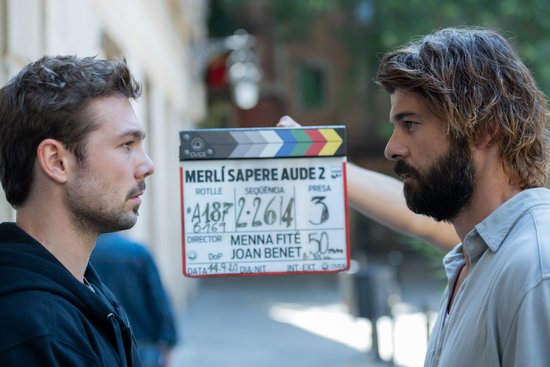 Catalan officials have accused the Spanish government of "failing to promote linguistic diversity" following reports that a draft bill regulating streaming platforms like Netflix will not include any mandatory quotas for minority languages like Catalan, Basque, or Galician.
The so-called "audiovisual law" stems from an EU directive ordering member states to pass legislation so that European movies and series account for at least 30% of streaming services' online catalogues.
According to reports from the El Periódico newspaper, the new bill will reserve half of this quota for "productions in the state's official language [Spanish] or any of the co-official languages," including Catalan.
Yet, the minister of the presidency of the Catalan government, Laura Vilagrà, has said that setting no special protection for minority languages could be "lethal," and demanded setting a 30% compulsory quota for films and series in Catalan of the 30% quota for European productions.
The bill will not only affect streaming giants like Netflix, HBO, or Amazon Prime, but also video-sharing platforms like YouTube and TikTok.
Pending approval by Spain's Council of Ministers, the draft law has so far failed to meet the demands of Catalan officials, which could set both governments on course for a new political clash despite ongoing efforts to engage in talks over the independence conflict.
Less than 0.5% of titles available in Catalan
In a study conducted by the Audiovisual Council of Catalonia (CAC) in 2020, the number of movies and series available in Catalan on Netflix's catalogue account for approximately 0.3 to 0.5% of the total.
While virtually all of Netflix's catalogue offers either Spanish subtitles or a dubbed version, only 4.6% of titles were originally filmed in Spanish or any other official language in Spain.
The study analyzed the catalogue of Netflix on February 10, 2020, which included 2,295 movies and 1,217 series, which together accounted for 30,588 episodes.