Rosalía holds first mass concert in Catalonia at Primavera
J Balvin among other highlights in last big night of event, with American band Pavement already confirmed for 2020 edition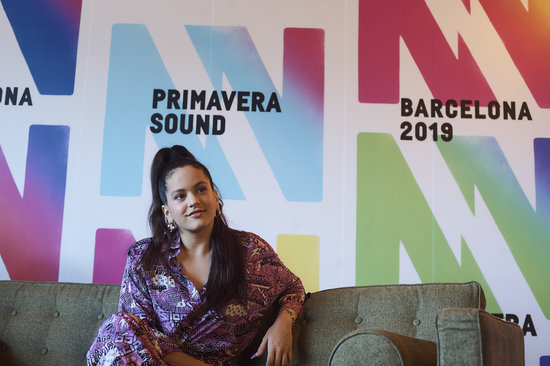 The Catalan world-class superstar Rosalía performed at Primavera Sound on Saturday night in what was her first concert in her home country. And she did not let anyone down.
Many of the 63,000 people attending the event on Saturday – crucially contributing to the all-time record 220,000 – gathered in the space by the main stages to see her.
If anyone wants to witness her unique show mixing flamenco, urban and Latino rhythms again, or has missed it, they will have another chance very soon, at Doctor Music Festival, at Circuit de Barcelona-Catalunya race track in Montmeló, on July 13.
Some of her songs in her famous album 'El Mal Querer' (The Bad Love) were among her highlights, as well as the British artist James Blake joining her for an unexpected performance of his song 'Barefoot in the Park', in which Rosalía had featured.
The Catalan artist ended her show with her greatest hit: 'Malamente.'
James Blake, J Balvin, Solange, Jarvis Cocker
Blake also performed in his own show during the last night of Primavera Sound, which meant a comeback after his 2013 appearance.
But it was J Balvin one of most much-anticipated artists on Saturday night. The king of reggaeton took this Latino genre to Primavera Sound "for the first time, as he noted during his show, after almost two decades of this event being the paradise of indie lovers.
Solange, Beyoncé's sister, made a third appearance at the successful festival after 2013 and 2017 editions, and confirmed her quality as an R&B and soul artist.
Jarvis Cocker, former leader of Pulp, also performed on Saturday, the last big night of the show, which will be back in 2020. One band has already confirmed with a year in advance: Pavement.