Passenger announces Barcelona concert on August 30
Singer-songwriter famous for 'Let her go' presents new album in collaboration with pollution-fighting organization in Razzmatazz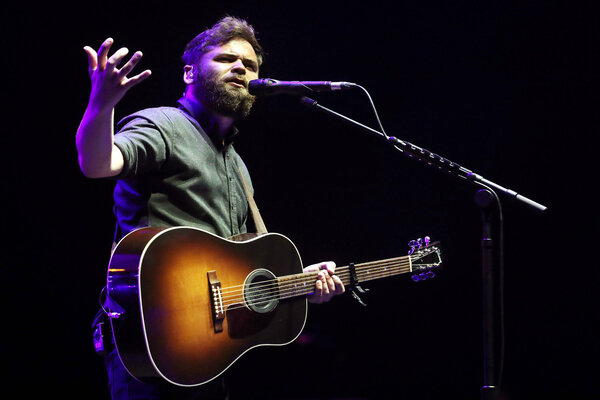 Musician Mike Rosenberg, better known as Passenger, will be coming to Barcelona on August 30 to play a concert at Razzmatazz club.
Tickets are already available through the sites doctormusic.com and tickets.com starting at €30.
The artist will be playing songs from his new record titled 'Birds That Flew And Ships That Sailed,' as well as other iconic hits from his back catalogue.
The album is a collaboration with Plastic Bank, an organization fighting plastic pollution and building recycling ecosystems. According to the musician, every order made from his web store will equate to 50 plastic bottles pulled from the ocean.
Passenger also mentioned on his website that his new work is an entirely independent release, produced without the help of record labels, radio pluggers, or press teams.
This is not the first time that Passenger has performed in the territory. Back in 2018, he presented his tenth studio album 'Runaway' at Barcelona's Liceu opera hall.
Rosenberg founded the band Passenger with Andrew Phillips in 2003 in England and he has been captivating stages ever since. In 2009, the group went their separate ways, but Rosenberg opted to keep the band's name for his solo work. He rose to fame shortly after with the release of his single 'Let Her Go', which topped the charts in 16 countries and accumulated more than 3.2 billion views on YouTube.
This concert will be an attractive addition to other popular music festivals and concerts already lined up for this summer in the whole of Catalonia, like Rosalia's concert in July and the Mas i Mas Festival in Barcelona between July 28 and September 7.