Nominees celebrate 10th Catalan Film Academy awards
Candidates for a 2018 Gaudí prize gather with the movie sector's annual ceremony fast approaching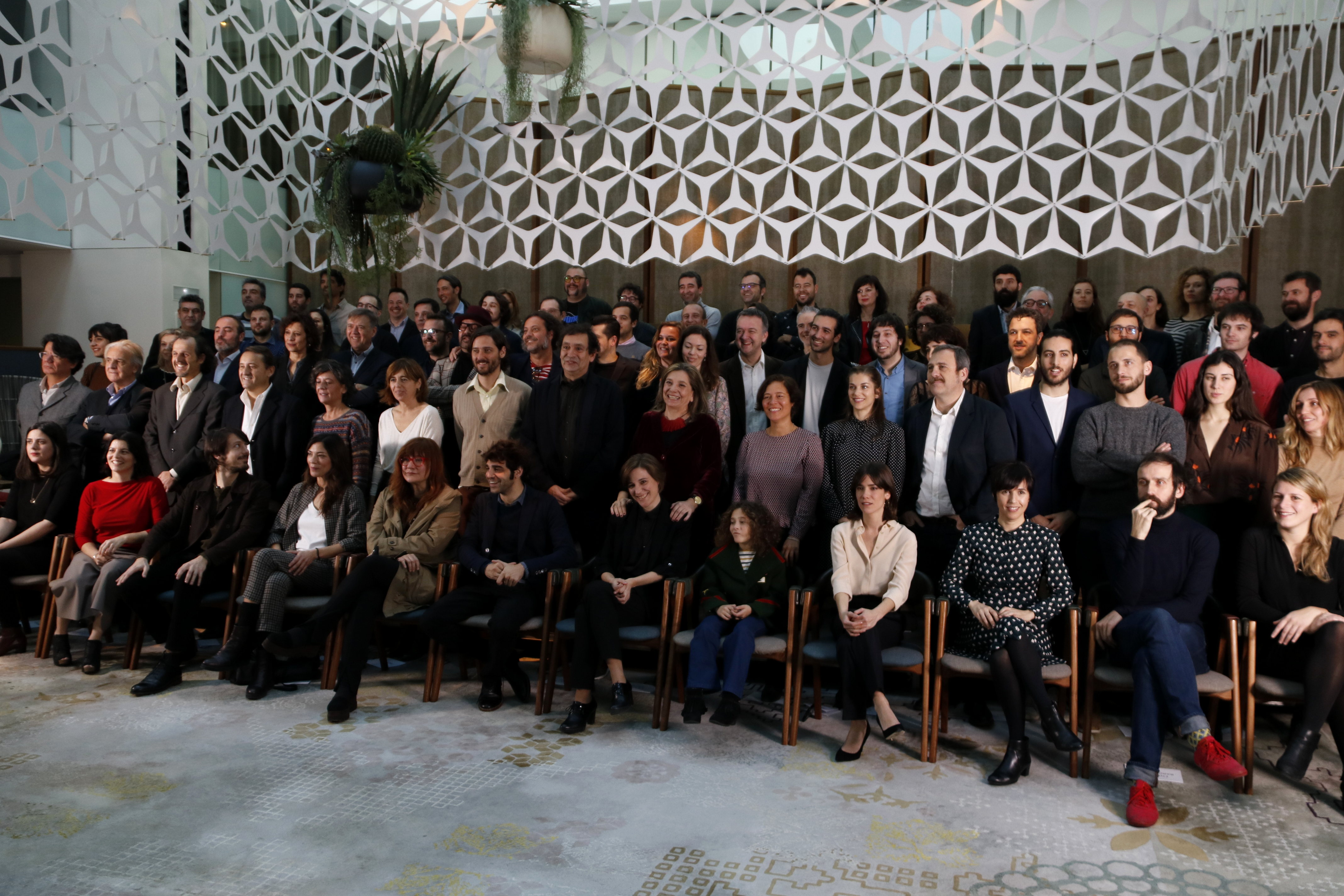 With only 11 days until the 10th edition of the Catalan Film Academy's Gaudí awards ceremony, the nominees for the 22 categories gathered on Wednesday in one of Barcelona's most grandiose hotels. Many of those hoping to take home a prize in the annual celebration of the Catalan film industry noted that there is "a lot of competition" this year.
Among the films in the running for a prize are 'The Bookshop' by Isabel Coixet, who on Wednesday praised the "new way of looking" among today's directors, and 'Estiu 1993' ('Summer 1993'), which has already been recognized internationally. Director Carla Simón also pointed to the "great talent" there is today in the Catalan film industry. Both Simón and Coixet are also up for the best director award, alongside Carlos Marqués-Marcet and Augustí Villaronga.
Meanwhile, academy president, Isona Passola, promised that the award ceremony would be an "incredible" party, despite the "complex" political and cultural situation in Catalonia. Passola also defended the industry saying "a country that does not have a strong audiovisual sector is no country at all," and defending the awards as a way of bringing the industry closer to the public. Indeed, Passola added that this is also another reason for the Gaudí audience awards having been created. It was done, said the academy president, to get the public to "watch and judge cinema. It should be a tool for our audience to communicate with cinema."

Passola also expressed she hopes there is a "strong" ministry for culture in the upcoming government, one that will help to fix the "handicap that films aren't made in Catalan," noting that, conversely, one can hear the language in theatres, read it in books, or enjoy it in music. "This situation can be solved," she suggested, "in the same way that it was done by other countries that are conscious of European diversity."
The films that are in the running, this year, are 'Incerta Glòria' by Villaronga with 16 nominations, Simón's directing debut 'Estiu 1993' (14 nominations), Coixet's 'La llibreria' (12 nominations), Marques-Marcet's 'Tierra firme' (11 nominations). Next come 'Brava' from Roser Aguilar, 'Abracadabra' from Pablo Berger, and 'La llamada' by Javier Ambrossi and Javier Calvo got 3 nominations, while 'Júlia ist' by Elena Martín received 2.