'New era' for Peralada Festival as event welcomes spectators back this summer
Thirteen concerts and performances will take place on the grounds of the scenic medieval castle with "intense" programme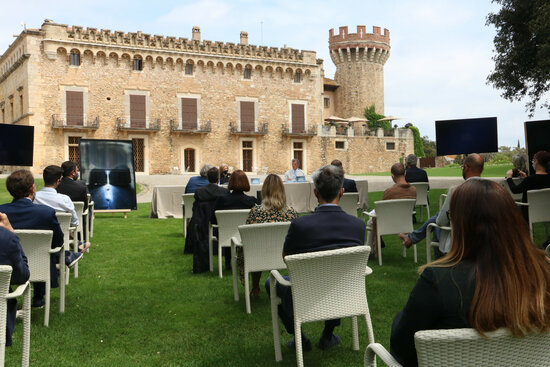 The Peralada Festival, one of Catalonia's finest arts events, makes its in-person comeback this summer after putting on a virtual edition last year.
Located in the scenic medieval castle in the north Catalan town, the Peralada Festival will offer an "intense" programme with 13 performances from July 16 to August 1, in what organizers describe as a "new era."
Opening this year's festival, the 35th edition of the event, are Swiss ballet company The Béjart Ballet Lausanne, who will perform 'Ballet for life'.
The Barcelona Ballet will also take to the stage, premiering 'Perspectives' in a new performance space on the castle grounds, the Mirador del Castell.
A concert version of Puccini's 'Tosca' will also be among the highlights of the fortnight, which will bring together the voices of Sondra Radvanovsky, Jonas Kaufmann and Carlos Álvarez.
Elsewhere, Catalan singer Sílvia Pérez Cruz will also be performing, Lise Davidson will offer a lyrical recital, while tenor Javier Camarena brings his bel canto style to the stage as well.
Festival director Oriol Aguilà explained his excitement of performing with a crowd again after such a long wait, "and we do it surrounded by great friends of the festival, great artists, and ambassadors."
This year's edition will also be dedicated to the late Artur Suqué, promoter of the festival. The event will feature strong security measures and concerts will be limited to 700 spectators. "Neither the usual boxes nor the stands will be set up," Aguilà explained.
After last year's edition wasn't able to go ahead in normal conditions due to the pandemic, the festival is back in full force this summer, part of a wide programme of cultural events, with the backing of a budget of €2.7 million.
In 2020, a total of 91,000 fans watched performances streamed live for free.