Music group Manel announces indefinite break
Catalan band ended fifth album tour months ago and will now focus on personal projects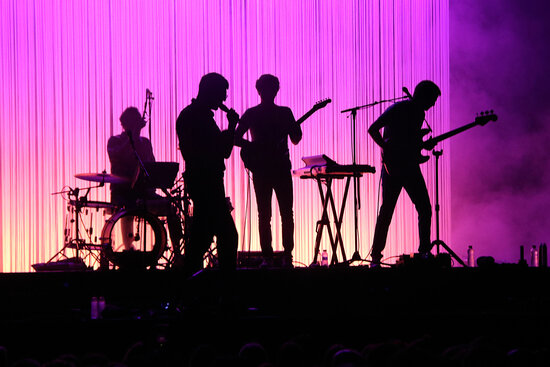 Catalan music group Manel announced it will stop its activity "until further notice and longer than usual," the Catalan News Agency (ACN) confirmed on Monday.
The band ended its latest tour months ago after releasing a fifth album: 'Per la bona gent' (For the Good People). Now, its four members, Guillem Gisbert, Martí Maymó, Roger Padilla, and Arnau Vallvé, will continue to work on personal projects.
The group already took over three years to release their last album, which came out in 2019.
Manel started in Barcelona in 2007, and since then, its distinct indie pop-folk style has become a part of Catalan music history.
Their first album, 'Els millors professors europeus' (Best European teachers), launched in 2008, set them on a successful start.
In 2011, Manel released '10 milles per veure una bona armadura' (10 miles to see good armor). And in 2013, they unveiled 'Atletes, baixin de l'escenari' (Athletes, step down from the stage).
A few years later, in 2016, Manel released its fourth album, 'Jo competeixo' (I compete), with pop-folk songs mixing electronic hits.
Early in 2021, Spotify added them to the official IndieCat playlist with several other groups, such as Els Amics de les Arts and Blaumut, who also experiment with this quintessentially Catalan mix of indie, pop, and folk.
That year, Manel came out with three songs on the EP 'L'amant malalta' (The sick lover).