Manel is back with first album in three years
'Per la bona gent' is the Barcelona band's fifth album, featuring new incursions into electronic and urban music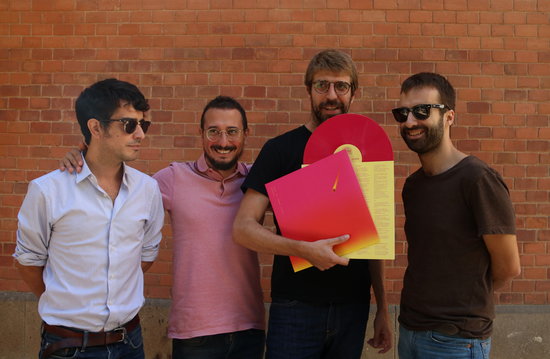 Three and a half years since their last album, 'Jo competeixo', Barcelona band Manel is back with a new record, 'Per la bona gent', which was released on Friday.
While the new album shows that the band has stayed true to their signature melodic sound accompanied by unconventional lyrics, their latest project also introduces new vibes.
While continuing in the indie tradition, 'Per la bona gent' expands the band's repertoire with elements of electronic and urban music, and incursions into rap, hip-hop, and trap.
"If I was stuck in the same style, the same way of doing things, of seeing the world, for 12 years, that would be boring," singer Guillem Gisbert told the Catalan News Agency.
Bass player Marti Maymó concurs, adding: "Our sound has evolved, which is something I like bands to do. It makes me happy to see I've done it, too."
Yet, the band members insist they have kept their essence, with the "same complexes, the same fears, and the same keenness to move ahead as a decade ago."
Their 2008 debut album, 'Els Millors Professors Europeus', is considered one of the most influential and acclaimed works in recent times, and they are often praised for leading a new wave of pop music in Catalonia.
Yet, as a band, they have continued to evolve, and guitarist Roger Padilla points out that "we try to let each song go in whatever direction and genre fits best."