La Fura dels Baus: 40 years of unconventional theater
'Manes' will be performed at Barcelona's Maritime Museum from July 17 to 21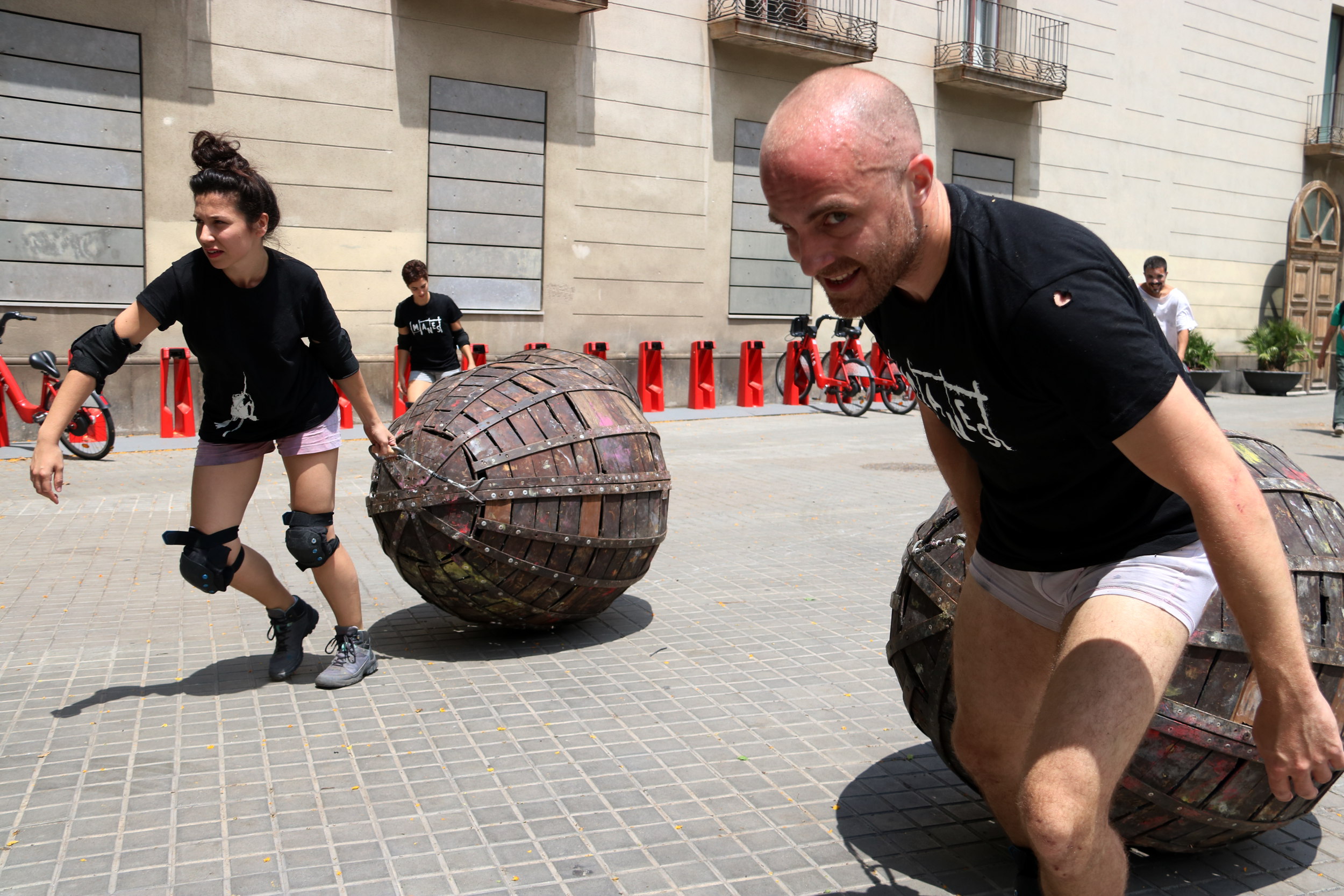 In honor of the innovative theater group's 40th anniversary, La Fura dels Baus theater group will be performing its show 'Manes' at Barcelona's Maritime Museum as part of the annual Grec theater, music, dance and circus festival.
First put on in Almeria in 1996, director Pere Tantiñà has said that 'Manes' – referring to the Roman deified spirits of the dead – pays homage to the company's most transgressive period, and deals with themes including sex, food, birth or death through ritualistic scenes.
Tantiñà commented, however, that it was easier to be transgressive in the company's early years than it is nowadays because of "safety reasons" that can sometimes hamper the creative process, but added that 'Manes' was being performed at the Barcelona museum because they "could put it on as intended."
Unconventional theatrics
Hailing from Moià in central Catalonia, La Fura dels Baus was founded in 1979, with six men at its helm, and made a name for itself for exploring and blending the boundaries, both literally and figuratively, of theater in what has come to be known as llenguatge furer or "furan language."
Some of the company's trademark techniques include pushing audiences into a more active role rather than allowing them to remain in a typically passive one by, for example, performing among spectators and not only on a stage or creating interactive sets that force viewers to move around as part of the show.
When it comes to 'Manes,' Tantiñà has described it as a "100% visceral experience in which you can choose where to see it from."
Propelled into worldwide fame for producing the opening ceremony at the 1992 Barcelona Olympics that were viewed by millions, La Fura dels Baus has also staged promotional sets for companies such as Pepsi, Microsoft or Volkswagen.