Rome guest city at Barcelona's La Mercè festival this year
Cultural events related to Italian capital will take place in September in Catalan city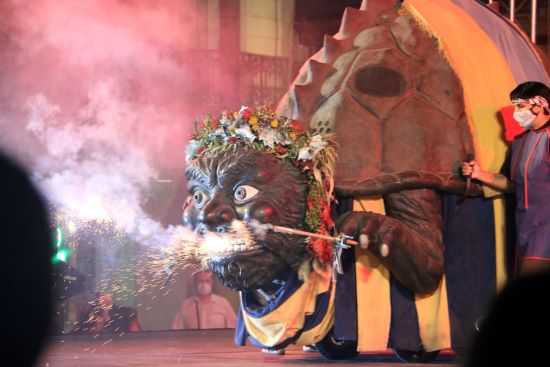 Rome will be the guest city at Barcelona's La Mercè festival this year.
To be held in 2022 between September 23 and September 26, the annual celebrations including street parties, concerts, folklore and much more will have an Italian taste for the first time ever.
Italy contributes more to Barcelona's international community than any other country, with 39,406 residents of this nationality, accounting for around 10% of all foreigners in the city.
According to the local council, the "large" number of Italians in Barcelona is evidence of a bond between both cities, along with institutions such as the Italian School and the Italian Institute of Culture.
Local councilor Jordi Martí has traveled to Rome to seal the deal.
"We are working in order to make a programme as intense and large as possible," he said. "I am sure it will have music as its essential element, but also cinema and other manifestations of the Italian culture."
"It will be a good way so that Italian residents celebrate a 'festa major' as theirs as ever," he said, referring to La Mercè.
Festes majors are traditional local street festivals celebrated every year in every town of Catalonia – and some neighborhoods of big cities –, usually coinciding with the celebrating of its patron saint.
In Barcelona, activities are organized to observe the Roman Catholic feast day of Our Lady Mercy, on September 24.
Barcelona has welcomed guest cities for 15 years, with Medellín (Colombia) being the first in 2007, followed by Quito (Ecuador) in 2008, Istanbul (Turkey) in 2009, Dakar (Senegal) in 2010, Saint Petersburg (Russia) in 2011, Montreal (Canada) in 2012, Vienna (Austria) in 2013, Stockholm (Sweden) in 2014, Buenos Aires (Argentina) in 2015, Paris (France) in 2016, Reykjavik (Iceland) in 2017, Lisbon (Portugal) in 2018, Beirut (Lebanon) in 2019, and Havana (Cuba) in 2021, with Barcelona being symbolically picked in 2020 due to the Covid-19 crisis.