Jordi Rossy, Toquinho and Chucho Valdés will perform at 54th edition of Voll-Damm Barcelona Jazz Festival
82 concerts, 20 master classes, and meetings with artists from October 11 until December 27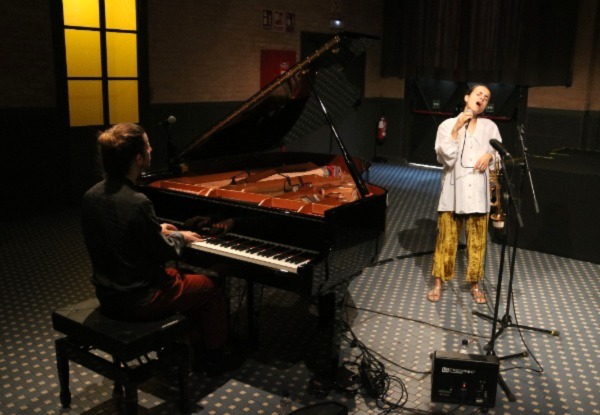 The Voll-Damm Barcelona Jazz Festival, the city's oldest music event, is back from October 11 until December 27, with 82 concerts featuring some of the best jazz musicians from Catalonia and the world, such as Jordi Rossy, Toquinho and Chucho Valdés.
The festival will open with a performance by the French-American jazz singer and songwriter, Madeleine Peyroux, at Palau de la Musica Catalana on October 11. She found mainstream success in 2004 when her album 'Careless Love' sold half a million copies; two years later she won Best International Jazz Artist at the BBC Jazz Awards. .
The Liceu Music Conservatory will host big names like the Americans Larry Grenadier (double bassist) and Marc Ribot (guitarist), but also young artists like Samara Joy, one of the United States' most promising young jazz vocalists and winner of the Sarah Vaughan award.
Other artists that stand out are Grammy-award-winning pianist Michel Camilo from the Dominican Republic, who will perform 'Aranjuez', and the Joshua Redman Quartet from the United States.
Another highlight is Jordi Rossy's trio with four concerts at the Liceu Conservatory. The Catalan percussionist will also join guitarist Kurt Rosenwinkel from the United States in his vibrant jazz reinterpretation of Chopin's music on November 30.
Eliades Ochoa from famed Cuban band Buena Vista Social Club will present his latest album "Vamos a bailar un son" (Let's dance a son)and his new project, "Freedom", with the Soweto Gospel Choir, a collection of songs that celebrate Nelson Mandela on December 11. Representing Brazilian music are jazz stars Toquinho, Hermeto Pascoal and Yamandu Costa.
Portrait of an artist
The artist celebrated this year with the "Portrait of an artist" title, a tradition of the Barcelona Jazz Festival, is Jordi Rossy. The Catalan drummer will be presenting three new records: the album 'Puerta', a second project with Carme Canela and guitarist Jaume Llombart, and last, a Chopin performance.
'Jazz and food' in September
Although the official date for the festival is October 11, the Barcelona City Council will be hosting the 'Jazz and food' event on September 26, as a warm-up for the festival season coinciding with the Catalan capital's La Mercè festivities.
'Jazz and food' will be back for the first time since the pandemic, with free concerts from noon to midnight at Moll de la Fusta near the old port. Local musicians such as Dàmaris Gelabert, Sofia Ribeiro, Andrea Motis, Maruja Limón and A Contra Blues will be performing.
"A titanic effort"
The festival's organizers said on Tuesday that it has been "a titanic effort" to organize 82 concerts, 11 of which will take place at the Palau de la Música, as well as 20 master classes on concert series hosted by Larry Grenadier, Billy Hart, Marc Ribot and others.
According to the festival's director, Tito Ramoneda, this year they have a budget of around €1.4 million, quite a significant increase from the €700,000 and €900,000 in 2020 and 2021, respectively.
Although most of the concerts will take place at the Liceu opera house, the festival will travel to various venues across the city such Apolo, L'Auditori, Palau de la Música Catalana or even to Teatre-Auditori Sant Cugat in the outskirts. Tickets for the festival are available here and range from €20 to €70.