Hombres G, Serrat and Stay Homas among first performers announced for Jardins de Terramar Festival
Sitges music festival to return for fifth edition and at full capacity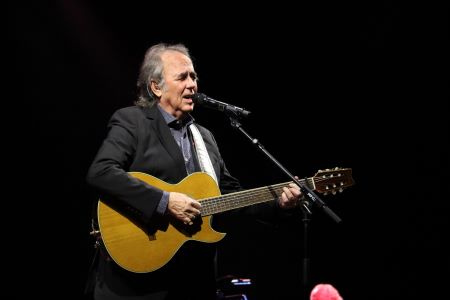 Some of the artists scheduled to perform this summer at Festival Jardins de Terramar de Sitges have been announced this Tuesday, with a wide mixture of well-known Spanish musicians both old and new.
Some of long-established artists include Vanesa Martín, an Andalusian pop singer and once one of the judges on Spain's edition of The Voice Kids; Duo Dinámico, a pop duo popular in the 1960s; and Hombres G, one of Spain's biggest pop rock bands in the 1980s and 1990s.
However, it is not just music veterans that will be represented at the festival: Stay Homas, a musical trio from Barcelona which formed as recently as the spring 2020 lockdown, whose name is a play on the "stay home" expression common at the time will also perform; as well as El Pot Petit, a group formed in northern Catalonia in 2009.
Furthermore, some tribute acts will be performing, notably Queen tribute God Save the Queen, and Dire Straits clone Brothers in Band.
Perhaps the most significant shows are those of Joan Manuel Serrat and Rosario. The former, considered as one of the most important singer-songwriters in Spanish and Catalan music, will form part of the Barcelona-born artist's last tour; and the latter, a singer from Madrid who has won two Latin Grammy awards, is actually a rescheduled concert from August last year, suspended due to rain.
The festival will take place from July 28 to August 13 in the coastal town of Sitges, just a 40-minute drive south from Barcelona. The organizers also announced that it would operate at 100% capacity.
Tickets for the first nine confirmed concerts will be on sale from Thursday February 17, starting as low as €5.