Exhibit reveals 'essence' of Carme Ruscalleda
Palau Robert venue in Barcelona opens new exhibition devoted to Michelin-starred chef's life and career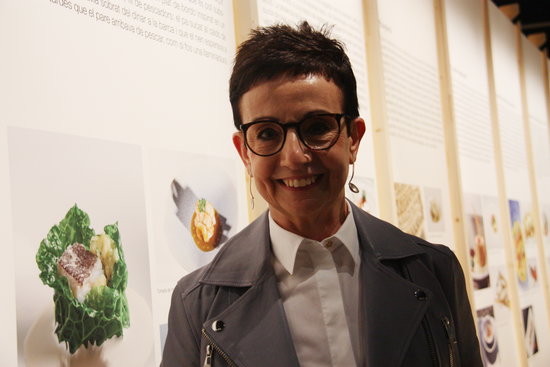 "Carme Ruscalleda. The essence of taste" is the name of a new exhibition dedicated to the well-known Catalan chef that opened in Barcelona's Palau Robert venue on Tuesday.
Ruscalleda, who has become something of an international ambassador for Catalan cuisine, is the female chef with the most Michelin stars in the world.
The exhibition explores her career, and that of her famous Sant Pau restaurant in the seaside town of Sant Pol de Mar, with documents such as her first menus.
According to curator Anna Alberni the exhibit brings together objects from Ruscalleda's home and Cuina Estudi laboratory that help define her abilities as a chef and her cuisine.
Represented are the shop where the chef's career began, her restaurants in Sant Pol, Tokyo and Barcelona, including audiovisuals recreating a typical day, as well as a space devoted to 12 products and menus that characterize Ruscalleda's cookery.
Ruscalleda told the Catalan News Agency (ACN) that the "greatness" of cookery is its ability to embrace different elements, so that the food in her Tokyo restaurant, for example, is prepared with a different mentality while "recognizing where it comes from."
The chef also said that in forging a career in cooking it is important "never to think about failure" and said that a new restaurant must be original and have "personality."
The Ruscalleda exhibition runs from March 26 until September 29 and continues a series of exhibits on chefs at Palau Robert, which have included Ferran Adrià and the Roca brothers.