Coronavirus measures take heavy toll on Catalonia's culture sector
Restrictions on gatherings of large groups of people lead venues like Liceu and Sagrada Família to cancel or limit events and activities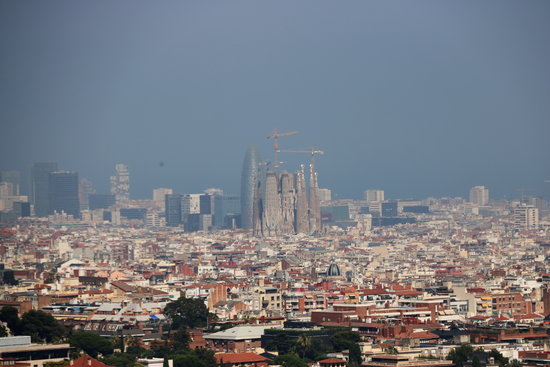 The measures to help halt the spread of coronavirus generally involve avoiding large concentrations of people in one place, such as the ban on public events in Catalonia with more than a thousand people that was introduced on Wednesday.
That means one sector that is particularly affected is culture, which more often than not features performances in front of large audiences or activities that require numerous participants watched by hundreds or even thousands of spectators.
So, cultural and sporting events all over the country are also beginning to cancel or postpone events. For instance, Catalonia's national theater, the TNC, has suspended performances and public activities until March 26. While public gatherings of fewer than a thousand people are allowed, the theater says continuing with performances under those conditions is "not viable."
Premiere of opera 'Lohengrin' called off
In fact, most of Barcelona's main cultural venues are affected, such as the Liceu opera house, which announced it will not go ahead with the premiere of the opera 'Lohengrin' with Katharina Wagner, the great-granddaughter of the famous German composer.
Meanwhile, the Palau de la Música concert hall postponed all of its concerts and conferences that were scheduled to take place between March 12 and 26, as well as the concert by the Choir School of its Orfeó Català choir on March 29.
Other venues in the Catalan capital that have also announced the cancelation of events in the next two weeks include the Razzmatazz and Apolo concert halls, as well as L'Auditori, the home of the Barcelona Symphony Orchestra - National Orchestra of Catalonia.
Also in Barcelona, the Sagrada Família said that from Thursday it was reducing the number of people visiting Antoni Gaudí's famous landmark to a maximum of a thousand people at a time, in line with the government's directive.
Cancelations outside Catalan capital
Outside Barcelona, too, a number of towns and cities have canceled upcoming cultural events, such as Terrassa, which called off the 39th Festival of Jazz, one of the country's main jazz festivals, on Wednesday, the day it was due to begin.
Meanwhile, Spannabis, the cannabis fair due to be held in Cornellà de Llobregat, just outside Barcelona, from March 13 to 15 has been called off, as has the International Patchwork Festival due to be held in the seaside town of Sitges from March 12 to 15.
At the same time, Catalonia's football and basketball federations announced on Wednesday that all non-professional matches in the country will be suspended for a two-week period, beginning on Thursday, March 12.