Coldplay announces two concerts in Barcelona next May
Chris Martin's band will perform at Lluís Companys Olympic Stadium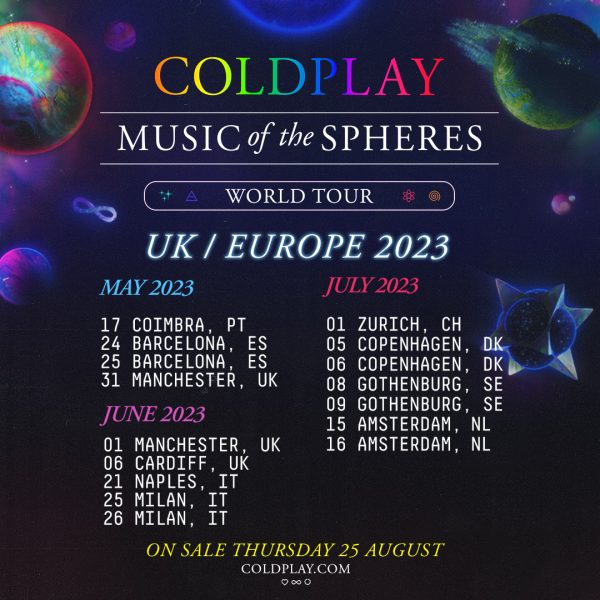 Coldplay will perform in Barcelona on both May 24 and May 25, 2023, as part of its Music of the Spheres World Tour.
Although the band had hinted at upcoming tour stops with a series of clues in the video clip for 'Humankind', released on August 17, and Live Nation events company posted an image of the Catalan capital's Lluís Companys Olympic Stadium a day earlier, the concerts were only confirmed on Monday morning.
Chris Martin's band will be playing at the Lluís Companys Olympic Stadium, a venue it last visited in 2016, after touring South America where most of its upcoming performances have already sold out.
The tour kicked off in Costa Rica in March before making its way across Latin America, the United States, and the United Kingdom.
Barcelona will be the only city in Spain Coldplay will be visiting ahead of concerts in Switzerland, Denmark, Sweden, and the Netherlands.
Tickets for both concerts as well as those in other European cities will go on sale on August 25 at 10 am local time.