Cirque du Soleil lands in Barcelona with Avatar-inspired show
'Toruk - The First Flight' by the Canadian theater company will be in the Catalan capital until January 27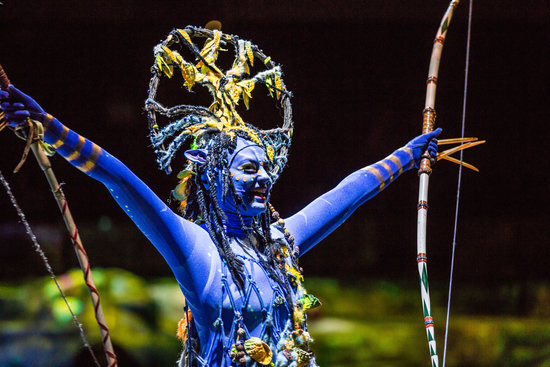 'Toruk - The First Flight' by Cirque du Soleil landed in Barcelona on Friday with the theater and circus company due to perform the show in the Sant Jordi arena until January 27.
Inspired by the James Cameron film 'Avatar,' the show recreates the invented world of Pandora through visual effects, acrobats, puppets and state-of-the-art set design.
Even the audience can take part in the show through a mobile app that, depending on the seat they are in, produces one visual effect or another.
Barcelona is the 68th city in the world to host 'Toruk', and it is the Canadian theater company's 16th visit to the Catalan capital.
"Total" supervision by James Cameron
The show's spokeswoman, Janie Mallet, says that what makes 'Toruk' different is that it faithfully recreates the world of the film with the "total" supervision of its creator.
Mallet says the talks with Cameron began five years before the show debuted three years ago, with the director providing all the information he had brought together to make his film.