Catalonia in the heart of Madrid: Blanquerna Cultural Center and Bookstore
Blanquerna promotes knowledge of Catalan culture and history in Spain's capital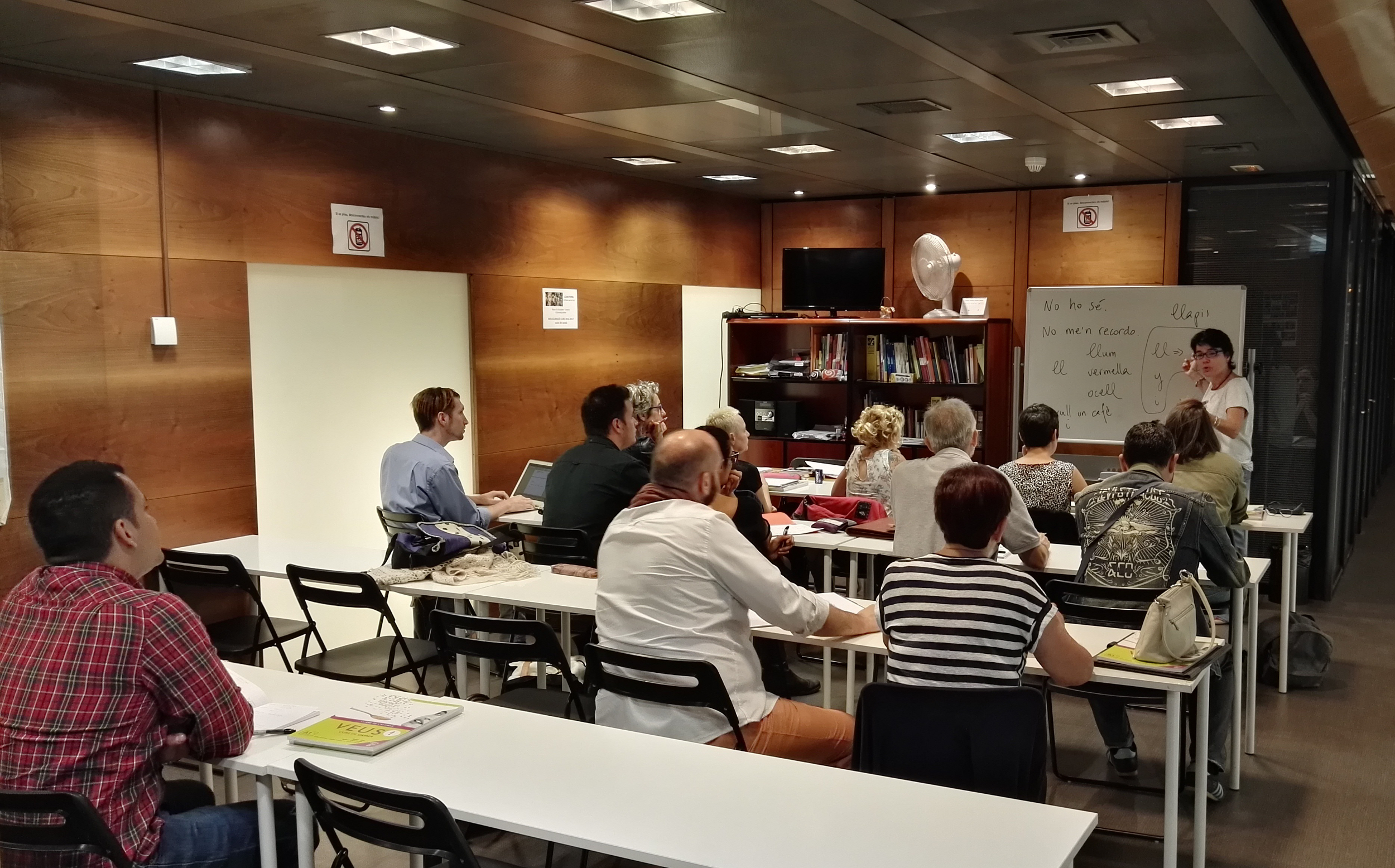 Interested in Catalonia but don't live there? If you happen to reside in Spain's capital, we have a solution for you: the Blanquerna Cultural Center and Bookstore, on Calle Alcalá, not far from Madrid's iconic Cibeles fountain.
Named after Ramon Llull's 13th century Catalan-language novel, the Blanquerna Cultural Center first opened its doors in 1993. Sponsored by the Catalan government, it seeks to promote knowledge of Catalan culture and history in Madrid.
For the past 26 years, it has been the site of many exhibitions, talks, debates, conferences and book presentations – all of which have revolved around Catalan culture, history, politics and society in an attempts to create further ties between Barcelona and Madrid and beyond.
The center also offers language lessons for those who wish to improve their Catalan skills, attracting all sorts of students: from people who find it useful for business purposes, to those who want to learn their partner's language, children with a Catalan parent, university students or retired people who are simply interested in learning for the sake of it.
In 2016, the center was renamed the Blanquerna Cultural Center and Bookstore because it boasts what may very well be the largest selection of Catalan language books in the Spanish capital. It doesn't only hold Catalan titles, however, as bibliophiles can also browse through an impressive selection of Spanish language publications as well.
Another thing the center is known for is hosting press conferences, especially for Catalan politicians on their way through Madrid. It is from here that, for example, Catalan president Quim Torra shared his thoughts on the trial against the pro-independence leaders when it concluded last June.
The Catalan cultural center found itself in the middle of the storm in 2013 when on September 11 – the Catalan National Day or 'La Diada' – a group of men with covered faces stormed in to interrupt the commemorative event that was going on. Carrying large Spanish flags with fascist symbols, they pushed some of the assistants around and injured three of them while shouting "They're not fooling us, Catalonia is Spain."
Some of these men were supposed to be sent to prison for "ideological discrimination," but were able to appeal their sentences last minute, and as of yet, no one has gone behind bars for these actions.
The 2013 events, while distressing, did not manage to stop the center's activities and workers proudly highlight how effectively the Blanquerna is able to build bridges between Catalonia and Madrid by citing, for example, just how successful their annual Sant Jordi celebrations are even when current events and the news would lead one to believe such a thing is impossible.
Now on, until September 28th, is an exhibition on Spanish writer and journalist Azorín and his relationship with Catalonia. Azorín, who was a member of the Generation of '98 literary movement, greatly admired Catalonia and believed in a diverse conception of Spain.