Catalan literature in demand around the world
Two upcoming international book events to feature Catalonia as guest of honor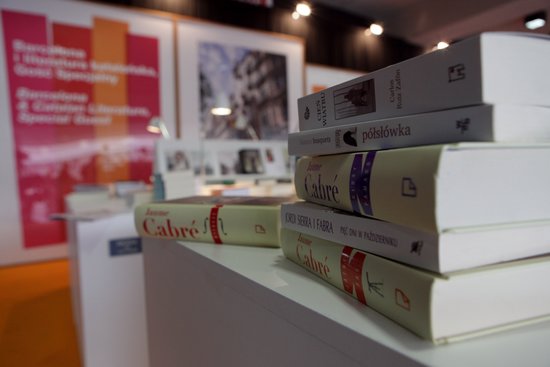 In April, the head of literature at the Ramon Llull Institute (IRL), a public entity that aims to promote Catalan language and culture abroad, told Catalan News: "Catalan literature, right now, is in a very healthy position." For Izaskun Arretxe, Catalan literature's presence at the 2007 Frankfurt Book Fair as guest of honor was a "turning point" in its popularity abroad.
It seems as if Arretxe was spot on, and the proof is that Catalan literature is to be the guest of honor again, at two different major international book fairs in the coming months. The first will be the 24th edition of the International Literature Festival in Montreal (FIL) in September, followed by the Buenos Aires International Book Fair, in April and May next year.
The IRL this week confirmed that the writers Xavier Bosch, Lluís Llach, Imma Monsó and Ramon Erra will attend the international book fair in Montreal, which runs from September 21 to 30. Also there will be the musical acts Muchacho & Los Sobrinos, Barbara Corsini, Mireia Tejero, and dancer Sol Picó, for an event showcasing different artistic disciplines.
Under the tutelage of the IRL, Catalan literature will make an appearance in 12 activities in the fair, in which guest writers and artists will debate local authors and journalists. In all, the fair will welcome some 200 international authors. Since it began, the FIL has brought more than 4,500 writers together, while guest cities include Geneva and Paris.
Barcelona, guest of honor in Argentina
The literary event in the Argentine capital takes place next year from April 23 to May 13, with Barcelona the guest of honor. One of the world's top five book expos, the fair attracts over a million visitors each year. The upcoming edition of the fair will feature some 35 Catalan and Spanish writers, including poet Joan Margarit and TV scriptwriter, Hèctor Lozano.
At a recent presentation of the fair it was announced that singer Sílvia Pérez Cruz will perform at the 'Noche de la feria', an open-air musical event organized by the guest city. The Institut Ramon Llull, Barcelona city council and the Catalan government's culture department are now working on a programme to represent the cultural diversity of the Catalan capital.