Barcelona's Texas cinema to reopen three years after closing during first Covid wave
New space will have two screens showing films in Catalan and one 200-seat theater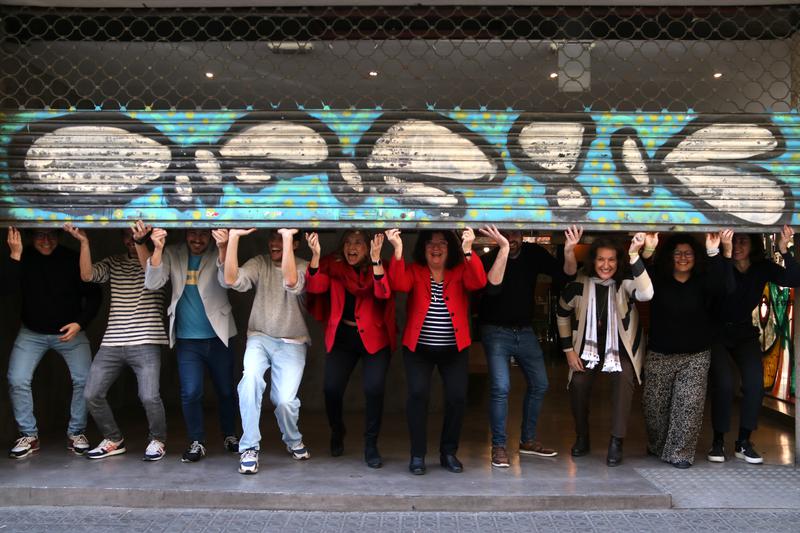 Barcelona's iconic Texas Cinema, or Cinemes Texas in Catalan, will soon be returning to business after closing exactly three years ago during the first Covid wave.
The beloved Gràcia neighborhood institution known for screening obscure indie films for around €4, which was forced to shut down despite a popular campaign to save it, could reopen as soon as this autumn with a new name, Espai Texas (Texas Space).
Cinema-theater hybrid
Rather than the four screens it once had, it will have two screens for films either with subtitles in Catalan or dubbed in the language for children as well as a 200-seat theater.
Before the cinema was headed by Catalan filmmaker Ventura Pons, but now former Catalan Film Academy president Isona Passola will be taking over alongside Anna Rosa Cisquella, Flyhard Productions, and the Barc cooperative.
According to them, new hybrid cinema-theaters are more common abroad and "work well" as a business model.
Despite these changes, the facility's new owners are committed, they say, to "recovering the historical spirit of the Texas" as the only commercial cinema in Catalonia that screens exclusively in Catalan and at "low prices."
Movies will be screened four times per day on each of the two screens in addition to matinées for schools. These will be older movies with Catalan subtitles as well as newer Spanish and foreign films dubbed into Catalan as well as family-friendly matinées on weekends.
The plays that will be put on in the new theater will be mainly contemporary Catalan-language productions.
Espai Texas launches fundraiser
To "help" get the project started - and possibly finished by the end of the year - the new Espai Texas owners have begun a fundraising campaign with the hopes of coming up with at least €40,000.
If all goes according to plan, renovation works will begin next month, with funds also going toward paying the architecture firm behind them as well as other costs including hiring staff, licenses, and insurance.