Acústica Festival ends with record-breaking attendance
Some 108,000 spectators came to see 36 performances including Alfred Garcia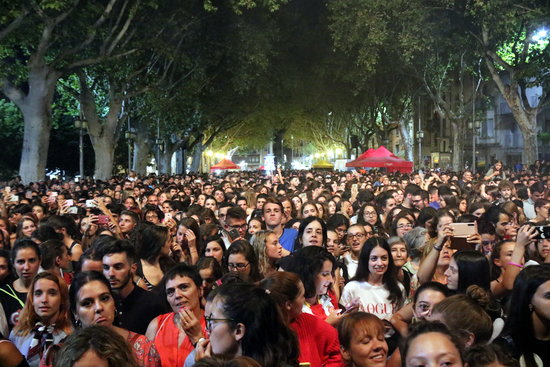 September brings the end of the summer festival season in Catalonia – one which saw positive, and in some cases record, attendance. Indeed, the last event to close its curtain was the 17th edition of the Acústica Festival, in Figueres in the north of Catalonia.
And what an edition it was, running from August 30 to September 2 and breaking records with 108,000 spectators at 36 concerts. This, according to organizers, is the result of high work and a steady upwards climb.
Acústica has been only "going up"
Director Xavi Pascual explained that, usually, "every project grows upward," and then "goes down," reflecting on their "luck" that Acústica has only been "going up." Pascual further explained that they are "working, fighting" to continue with "this ascent."