10 tips for a Saturday night full of culture and fun
May 18 is The Night of the Museums, with free entry and special activities in 84 venues in and around Barcelona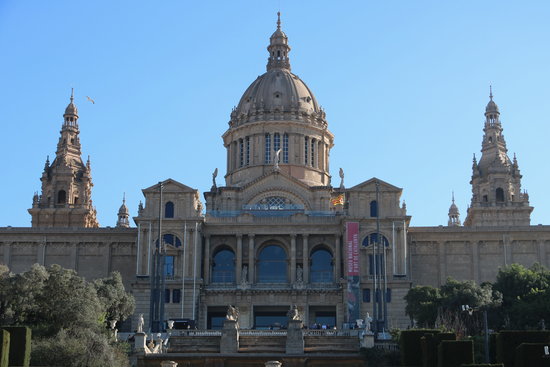 If you're looking for something a bit different to do on Saturday night in Barcelona, why not go and visit a museum? That's right, a museum, and for free. May 18 is The Night of the Museums, which will see 84 museums and cultural venues in and around the Catalan capital open their doors for free from 7pm until 1am.
The event, part of a wider European initiative, includes the participation of some towns near Barcelona, such as Badalona, L'Hospitalet de Llobregat, and Sant Joan Despí.
What's more, many venues put on special activities to amuse, entertain and inform visitors, such as live performances, music concerts, workshops and guided tours.
The full program can be found on the official website, but here is a selection of 10 venues that are well worth the visit.
1. Montjuïc Castle
Barcelona's Montjuïc mountain is a hub of tourist attractions, with the Olympic Stadium, botanical gardens and a number of top museums. Yet, at the top of the hill is the former military fortress of Montjuïc Castle, which is offering guided tours (on a first-come, first-served basis) of areas usually off-limits to the public, such as the dungeons. Outside the castle, there will be live music, food trucks, and the spectacular panoramic views of the city.
2. Museu Nacional d'Art de Catalunya (MNAC)
Also on Montjuïc is Catalonia's national art gallery, MNAC, which is housed in a spectacular palace built for the 1929 Barcelona International Exposition. Home to one of Europe's best Romanesque collections, as well as Gothic and modern art collections, the gallery currently has an exhibition of 15th century Spanish master, Bartolomé Bermejo. On Saturday, the gallery will also have a marching band, a concert and children's activities.
3. Museu Marítim de Barcelona (MMB)
Housed in what used to be the royal shipyards, the cavernous museum has a number of tours of its different exhibitions showing all aspects of naval and maritime life, including restored ships and one of the first submarines. Between 7pm and midnight, there will also be five performances from an orchestra of more than 100 musicians, while the museum's restaurant will be serving a menu of seafaring-inspired dishes.
4. Centre de Cultura Contemporània de Barcelona (CCCB)
Barcelona's center of contemporary culture offers visitors the chance to be among the first to see this year's winning images by top photojournalists in the annual World Press Photo contest. The CCCB also currently has an exhibition on the artistic side of quantum physics and on Saturday will host the "Poetry Slam Barcelona" poetry contest from 9pm to 11pm.
5. Museu FC Barcelona
No visit to the Catalan capital is truly complete without a trip to the Camp Nou stadium to see the home of one of the world's top football clubs. Barça also has a museum there, which recounts the club's many glorious (and infamous) exploits on and off the field during its 119-year history at the pinnacle of Spanish and European football.
6. CosmoCaixa
Barcelona's science museum has something for everyone, with a host of exhibitions on ecosystems, geology, maths, mirrors and even a 50th celebration of Tintin's first trip to the moon. In fact, on Saturday there will be a full moon and among the activities CosmoCaixa will offer is a workshop on the moon and astronomical observations.
7. El Born Centre de Cultura i Memòria
Barcelona is bursting with history and one of the most important episodes in its past was when the city fell to Bourbon troops in 1714 and lost its highly-prized autonomy. The Born cultural center provides all the background to the event, including a guided visit of the superbly conserved remains from that time, as well as lots of live music and dance.
8. Recinte Modernista de Sant Pau
Barcelona is inseparable from its Modernist legacy and this recently restored UNESCO World Heritage Site is a supreme example of Art Nouveau, and the most important work of Catalan architect Lluís Domènech i Montaner. Also, throughout the evening, visitors will be treated to live music featuring soul, blues and classical Spanish guitar.
9. Museu de Badalona
For those who want to explore beyond Barcelona, there are a number of nearby towns taking part, including Badalona, Catalonia's third largest city, Using audiovisuals, virtual reality and lighting effects, the Badalona Museum brings to life its Roman remains, such as the Dofins domus, the Conducte d'Aigües aqueduct, the Quint Licini garden, and its Roman baths.
10. Museu Torre Balldovina (Santa Coloma de Gramenet)
Just outside the Catalan capital is the town of Santa Coloma de Gramenet, whose Torre Balldovina Museum will be open for visitors to peruse its collections, as well as offering a dramatized guided tour of the town's local history, all topped off at 10pm with a concert by the Takeuchi Quartet.