Spain will require travelers from high-risk countries to present negative PCR tests upon arrival
Covid-19 test will have to have been carried out within 72 hours prior to travel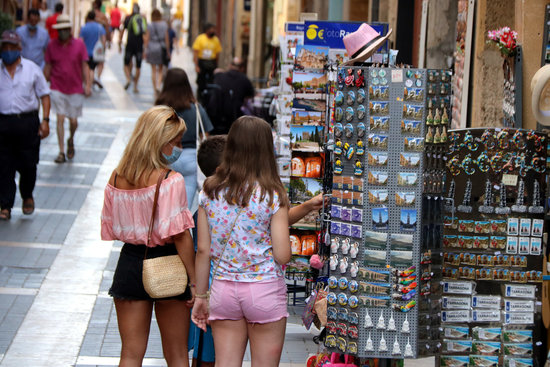 Spain has announced it will begin requiring travelers from countries severely affected by the Covid-19 pandemic to present a negative PCR test upon their arrival.
In order to be allowed into Spain by sea or air, visitors will have to demonstrate they have tested negative for the virus within 72 hours prior to traveling.
The measure will come into force on November 23 and will require all arrivals to present an original document, either digital (through the Spain Travel Health App) or paper, in Spanish or English proving the negative result of their test.
For EU countries and those within the Schengen area, risk levels will be determined by the European Centre for Disease Prevention and Control (ECDC).
The ECDC will publish a map every week with the current risk status of regions indicated by a traffic light system of green, orange or red, as determined by the 14-day incidence and positivity rates of Covid-19.
At the time of writing, November 11, only Norway, Finland and some parts of Greece are not deemed to be red, at the highest level of risk.
The EU has published recommendations on a coordinated approach to the restriction of free movement in response to the pandemic, but each member state can decide on what exact measures to apply to the countries in each of the various risk categories.
As confirmed by Spanish health minister Salvador Illa at a press conference on Wednesday evening, arrivals to ports and airports in Spain from countries in the orange category will not have to provide evidence of a negative PCR test.
Airlines and ferry companies when be asked to double check that PCR tests have been performed before boarding. Existing controls such as temperature checks, paperwork and visual observation will continue as before. If anything unusual is noted, an antigen test will be performed.
Travelers could face a potential fine if they cannot present a valid PCR test certificate, or, in the case of coming from a third country, denied entry to Spain if they fail an antigen test.
Third countries, will be labelled 'at risk' when the number of cases per 100,000 inhabitants in the last 14 days is above 150.