Spain extends UK flight ban for non-residents until February 2
Cabinet justifies decision by citing "uncertainties" over the scope of the new variant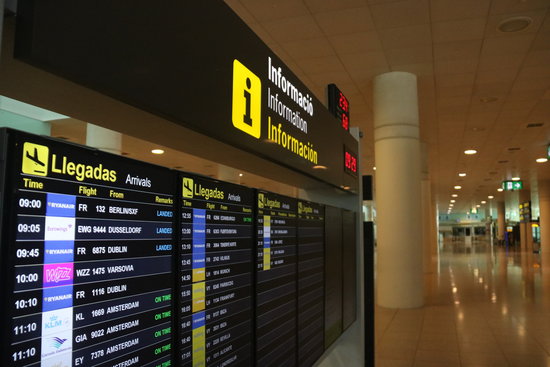 The Spanish government has decided to extend the restrictions on flights from the United Kingdom in order to prevent the spread of the Covid variant discovered there.
The cabinet agreed to extend the current ban until 6pm on February 2, with residents and citizens the only groups still eligible to travel. Passenger ships between the UK and Spain are similarly affected.
Flights from Britain were originally suspended on December 22 and the current ban was due to expire on January 19.
The Spanish government has justified the decision by saying that "some uncertainties remain about the scope of the new variant" of Covid.
They say the situation in the United Kingdom "has been progressively worsening" and currently has 1,031 cases per 100,000 inhabitants. For comparison, Catalonia has 523 cases per 100,000 inhabitants in the last 14 days.
"This situation, together with the detection in Spain of cases linked to the new variant, makes it necessary to maintain these measures until its impact on how the pandemic develops in known, especially in how it may affect our country."
The Spanish executive added that, depending on how the situation evolves, especially as decisions may be taken in a coordinated manner across the EU, the restrictions may be lifted ahead of schedule.