Spain suspends flights from UK except for residents from December 22
Joint decision made with Portugal as border checks in Gibraltar to be enhanced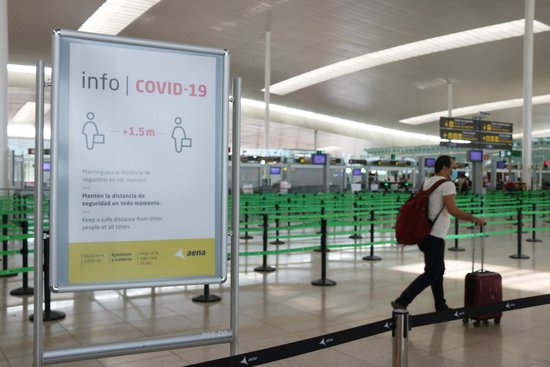 The Spanish government has suspended all flights from the UK from Tuesday, December 22.
On Monday, the cabinet led by Pedro Sánchez enacted the same measure a dozen other EU member states had already put in place after the British prime minister, Boris Johnson, warned of the existence of a new Covid-19 strain that is more contagious and "out of control."
Only citizens and residents will be allowed to enter Spain from the UK. They will also have to provide the results of a negative PCR test to enter the country, as has been the case since November 23 for those flying or traveling by sea to Spain from countries or areas where Covid-19 is prevalent.
The measure, executed in agreement with Portugal, will also see enhanced police checks at the border with Gibraltar.
Thie announcement of this new measure came only a few hours after the Spanish health minister, Salvador Illa, said that the new strain had not yet been detected in the country.
In a RAC1 radio interview, he said they were "considering" suspending flights, but were leaning towards not making a unilateral decision while waiting for a joint EU move.