No vaccine for 6 months after infection for under-55s with Covid
Spain updates its guidance to regional governments for AstraZeneca rollout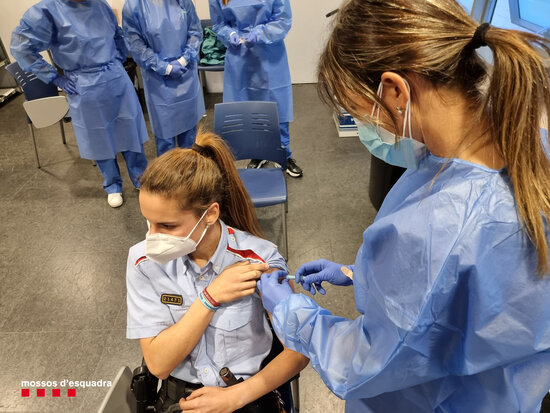 Spain has updated its vaccine guidance to regional governments to advise that AstraZeneca doses should not be given to essential workers under 55 who have already had Covid-19 in the last few months.
On Wednesday, Spain's health ministry said vaccinations should not be administered until at least six months after infection.
In addition, if a person under 55 is infected between the first and the second vaccine dose, the second jab should also be delayed by six months.
The purpose of the update is to "prioritize the vaccination of those who have not had Covid-19."
It aims to save doses because "the vast majority of infected people produce antibodies" and "the number of cases with documented reinfection is very low during the six months following the diagnosis of infection."
The recommendation does not apply to those over 55, who maintain their position within the vaccination scheme as before.
As of February 10, a total of 1,343,566 people have received the first dose of the vaccine in Spain, 2.83% of the population, while 889,683 have received a second dose, 1.88% of population.
Vaccine rollout in Catalonia
In Catalonia, as of February 10, 2021, 202,527 residents have been given the first dose of the vaccine, 2.62% of the total population. Out of those, 144,554 have also been administered the second dose (1.87% of the total population).
The scheme will reach a new milestone next week with over 80s living at home receiving their first doses, as revealed by the Catalan health minister Alba Vergés on Tuesday evening.